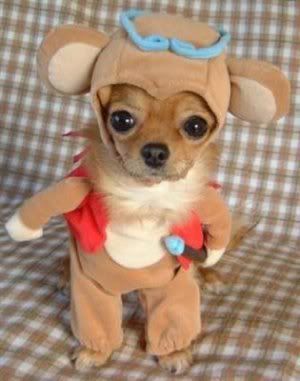 I hope you have a great time today and tonight! If you have pictures of yourself, your kids, your pets, or whatever (CLEAN ones!) feel free to leave a comment with a link to your things. :)
Need a great pumpkin dessert? This one sounds divine!! Serve it warm with whipped topping or ice cream. Mmmmm. (Pumpkin has been my #1 pregnancy craving lately!)
INGREDIENTS
1 (15 ounce) can pumpkin puree
1 (12 fluid ounce) can evaporated milk
3 eggs
1 cup white sugar
4 teaspoons pumpkin pie spice
1 (18.25 ounce) package yellow cake mix
3/4 cup butter, melted
1 1/2 cups chopped walnuts
DIRECTIONS
Preheat oven to 350 degrees F (175 degrees C). Grease a 9x13 inch baking pan.
In a large bowl, combine pumpkin, milk, eggs, sugar and spice. Mix well, and pour into a 9x13 inch pan.
Sprinkle dry cake mix over the top, then drizzle with melted butter. Top with walnuts.
Bake at 350 degrees F (175 degrees C) for 1 hour or until a knife inserted near the center comes out clean.