I've been designing a lot of new pieces lately for my upcoming website and the Spring collection is called Eur-oh So. I thought I was being clever and creative, only to see an ebay design group use the same phrase last week with their launch. ;-) Oh well. I'm oh so behind the times, I suppose!
Anyway, here are a couple things I listed today. As always, click the picture to see the listings.


And the matching bracelet...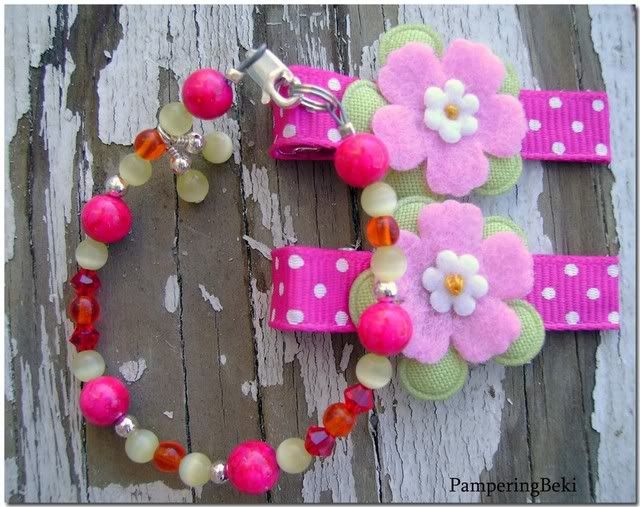 Thanks for looking! ~Beki :)