Did you know that Miss PamperingBeki loves to cook? I do! Especially in cold weather. I don't enjoy gourmet type cooking, but sort of All-American comfort style foods. Here is a recipe for
White Chicken Chili
.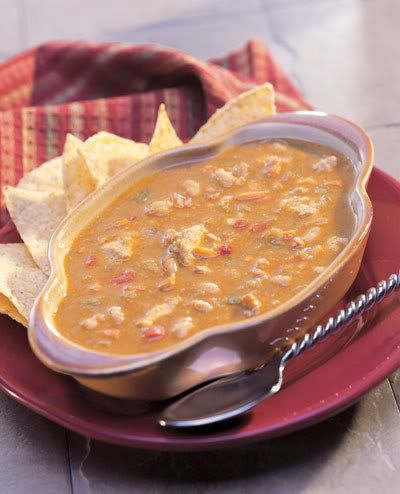 4 cups Low sodium chicken broth
1 lb chicken breast cut into 1 inch pieces, cooked
2 (15 oz.) cans Great Northern beans, rinsed and drained
2 small zucchini, diced (I skip this)
1 onion, chopped
2 cloves garlic, minced
1 cup corn, frozen or canned
1 tablespoon chili powder (I eyeball it)
1 tablespoon cumin (I eyeball it)
1/2 cup fat free sour cream
1. Mix the broth, chicken, beans, zucchini, onions, cumin, garlic, and chili powder in a large pot and simmer till veggies are soft, about 10-15 minutes.
2. Stir in the corn and sour cream; cook till heated through. Season with salt and pepper to taste. Serve!
This has about 193 calories per serving (1 cup) and 3 Weight Watchers (WW) points.
Now for breakfast or a snack, how about some Healthy Banana Muffins.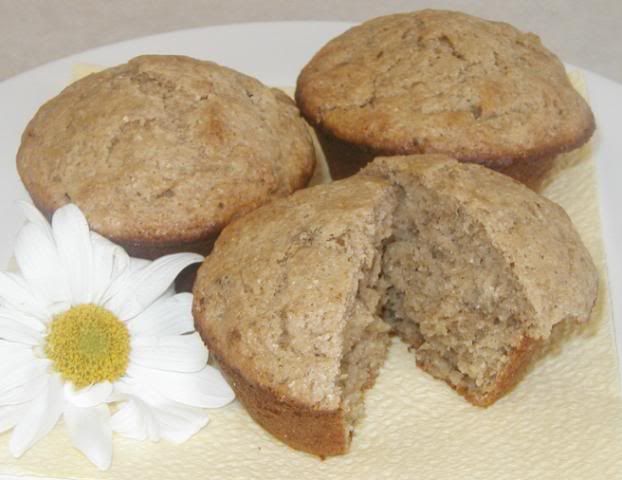 1 cup all purpose flour
1/2 cup whole wheat flour
1 1/4 tsp. baking powder
1/2 tsp. baking soda
1/2 tsp ground cinnamon
dash salt
2 egg whites
1 cup mashed bananas
3/4 cup sugar
1/4 cup applesauce
chocolate chips, optional
Mix all ingredients together and bake in a muffin tin at 350 for 15-18 minutes, or 11-12 minutes if you're doing mini muffins. Yummm-o!