Normally I try to keep my posts short and sweet, because... well, I've got a short attention span and I don't like it when people ramble on! ;-) But today I have a lot to post about, so bear with me.

"Dear Tooth Fairy,

I'm sorry my tooth is lost. I don't know where it fell out. What do you do with all the teeth?

Love,
(The Girl)"

(imagine super loopy frilly letters here...)
"Dearest (The Girl),

Don't worry about the lost tooth. It happens all the time. The important thing is that you were honest about it!

I take the teeth I collect and give them to new babies who need teeth. You're a very smart girl to think of this!

Much love and shiny tooth wishes,
The Tooth Fairy

p.s. I love your clean bedroom!"

(I made her clean her room yesterday and she thought it was going to kill her. HeeHee!!)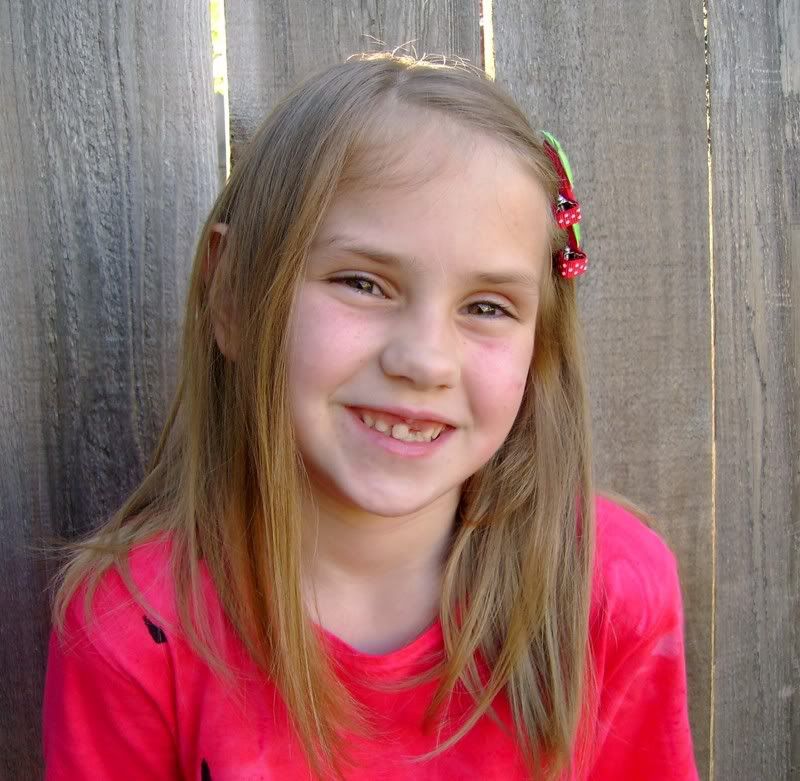 ------------------------------------

Bunnies!!! We have Bunnies!!! The other day hubby was mowing the super long lawn and noticed something wiggling down in the grass. He carefully moved a pile of "grass" with a stick to discover baby bunnies! Their mommy has built a nest in our yard. They're so cute and sweet!! We've been very careful to not touch them or disturb their nest too much, but occasionally we just have to go take a peek at them. I think they're about ready to hop away. It looks like there are 4 in there, but we haven't moved them and they're all in a pile, so it's hard to tell. Hoppy Easter to us!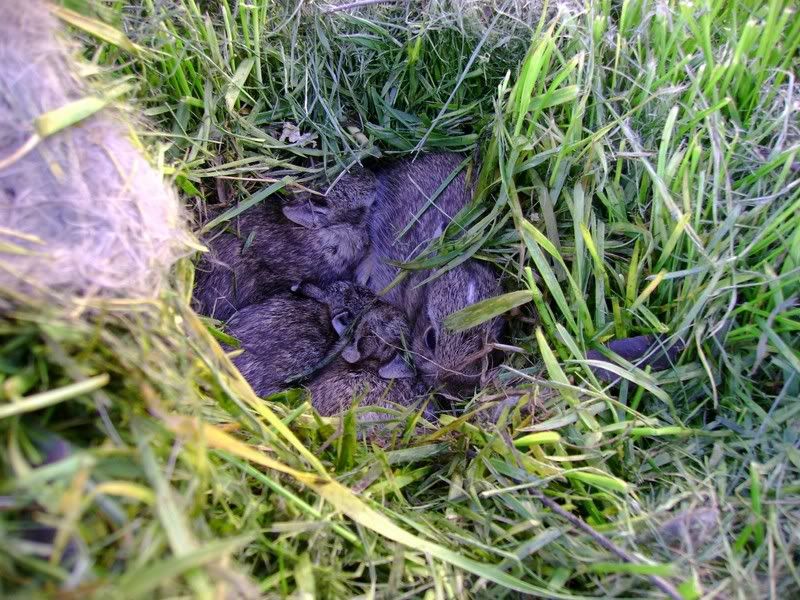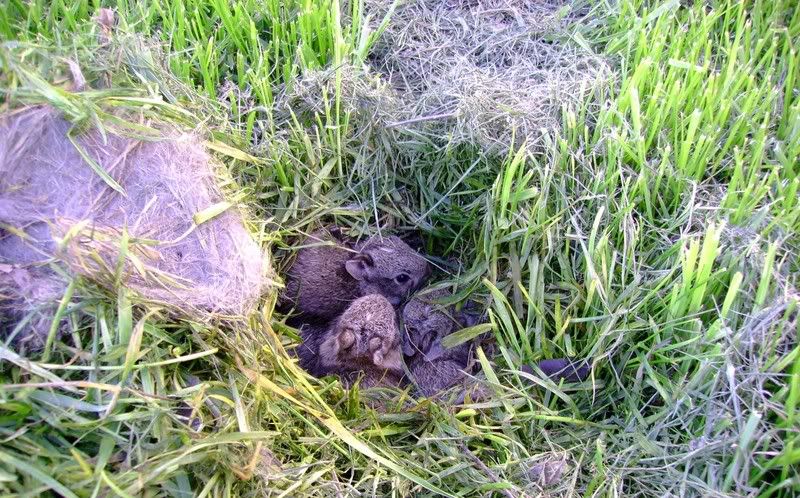 ------------------------------------
Gyl has issued a challenge to use what you have! I'm terribly guilty of buying more and more beads, because I just love them. I don't even want to image the thousands (yes I said thousands) of dollars in beads I have sitting here. So I'm taking her challenge. This month I will not buy ANY new beads or supplies, unless they're necessary items like clasps that I need to finish projects. No new purchases, just because they were sparkly and fun and I couldn't resist. :) I may be pleasantly surpised at what gorgeous creations I can come up with!

As soon as I saw this on her blog, I was reminded of the Jack Johnson song Reduce, Reuse, Recycle. (Anyone else obsessed with Jack Johnson or the Curious George soundtrack like I am?)