The actual birthday is a bit later this week but we had her party yesterday.
*7* years old!!
How did that even happen?
I really wanted more pictures, but I was holding a very cranky baby nearly the entire time. Most of the pics I got were while holding the baby on my other hip.
The cake(s). She wanted rainbows so we did rainbows! :) One white cake, one chocolate. (She's not particular or anything...)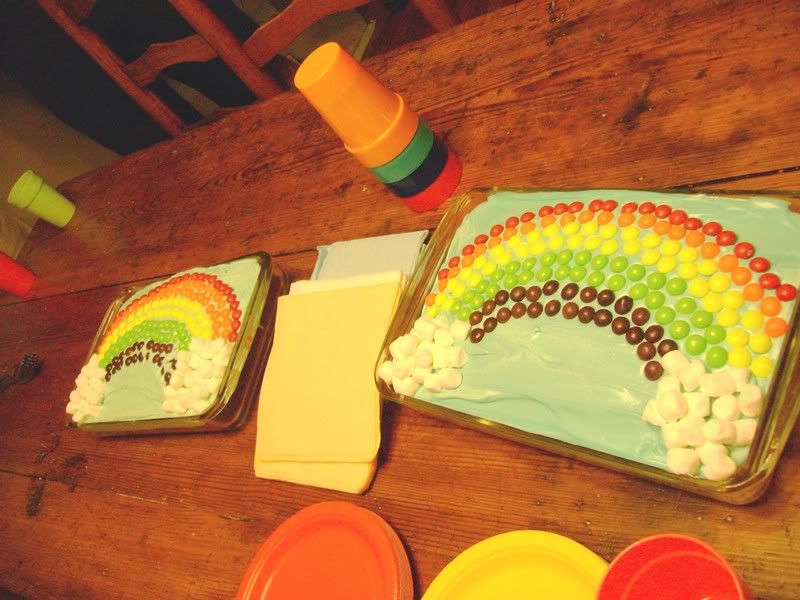 A clearer shot.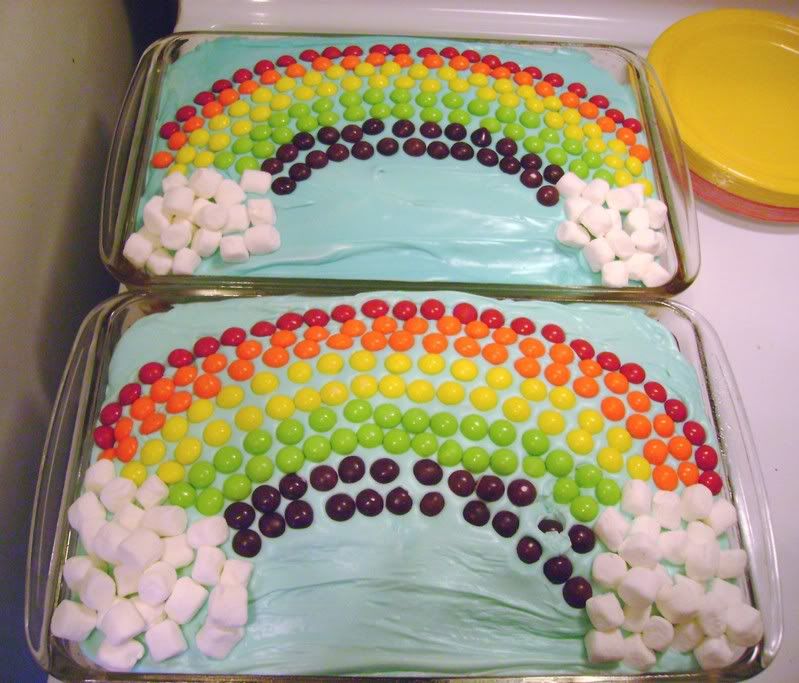 The Baby partying it up in his Jeep. (the 5 minutes he was not yelling at me...)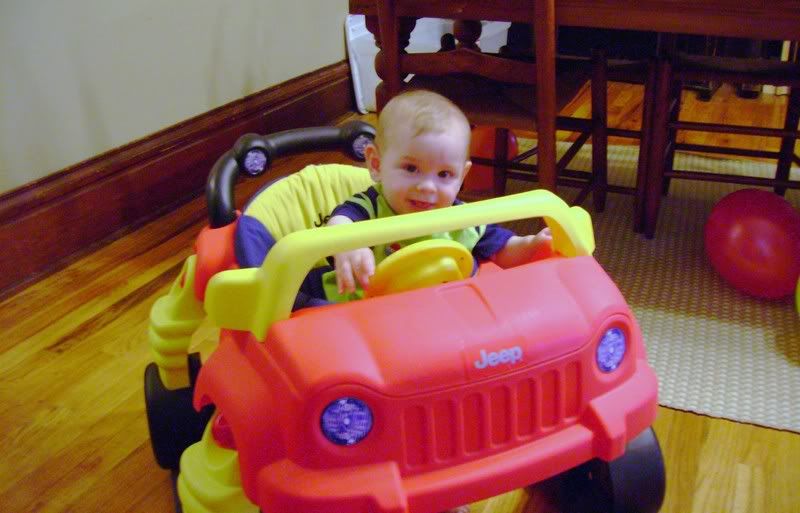 A few of the kids... Birthday girl is in the middle in pink.