Like I said the other day, lately I've got
Disney on the brain
. So last night at dinner we were making firm plans for Disney this fall and the kids decided they'd like to help raise money for it. The solution? Why, a lemonade stand, of course!! So we immediately went to the store after dinner and purchased the things we'd need to run a lemonade stand.
Any money they raise will be their own spending money at Disneyworld. They did a lot of research last night on comparing numbers, figuring out cost, investment, pricing strategies, etc. They came to the conclusion that $.10 a cup is the perfect price.
So today at noon, we set up shop in front of our house.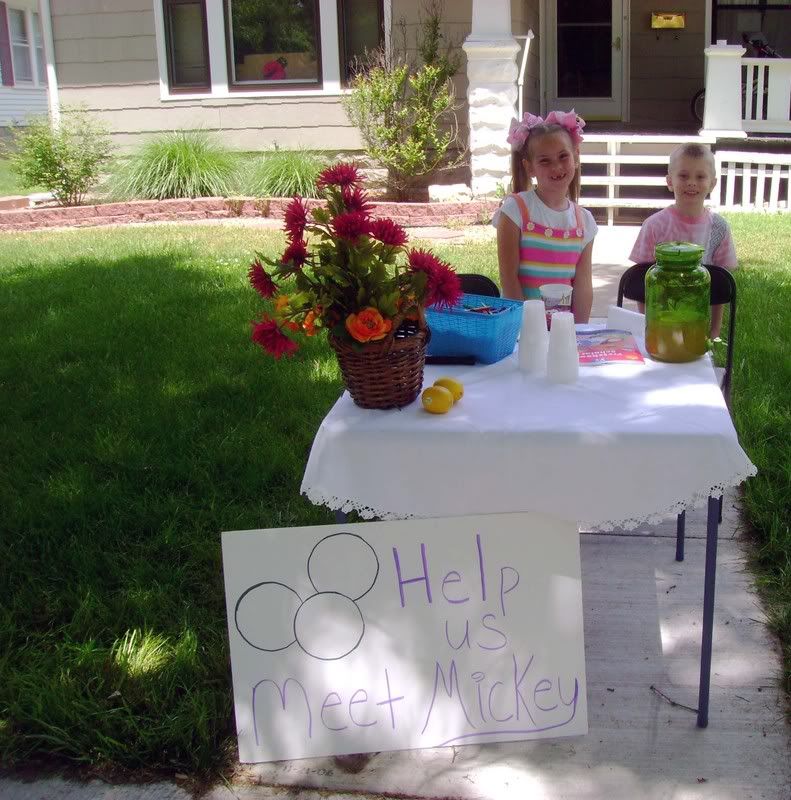 This is what it looks like from the street, which is quite busy.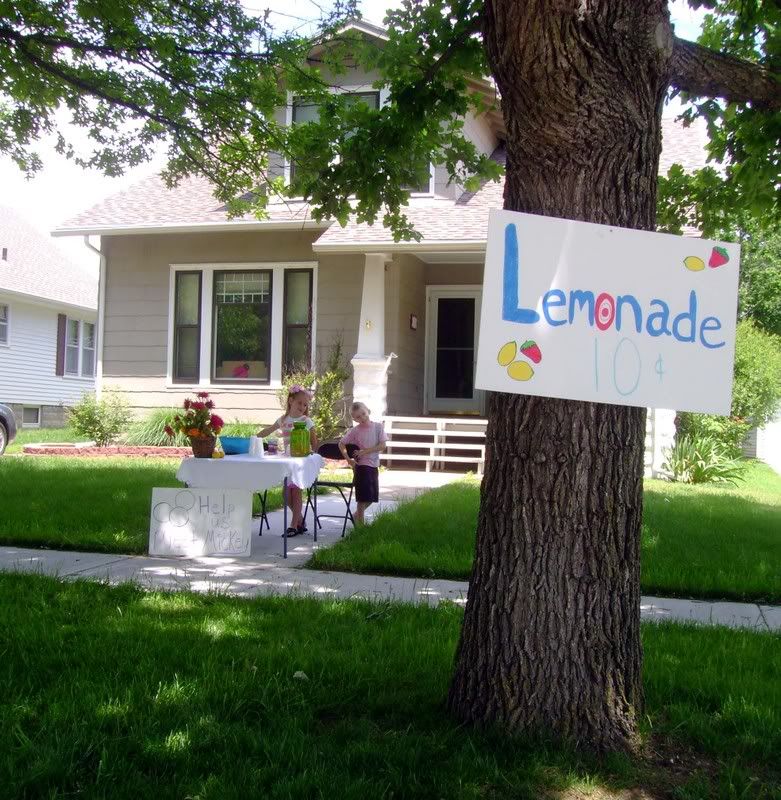 Wouldn't you know the city newspaper got a hot tip and sent out a reporter and photographer! (Okay, so maybe mom called the tip in...) So within the next few days, they should be seeing much more traffic when the news hits the stands. They're
VERY
excited!!
We had to close up shop a bit early today when there was an incident resulting in all the lemonade being spilled. ;-) Today's grand total earned came to $5.85. They'll be back at it tomorrow from 12:00 - 3:00.
Help us Meet Mickey!