Mmmmm, the juicy strawberry designs are everywhere this year and they just keep tempting me to buy! I've given in to the urge a couple of times already and we now own this gorgeous crochet top by
Pink*alligator
. Her quality is top notch!!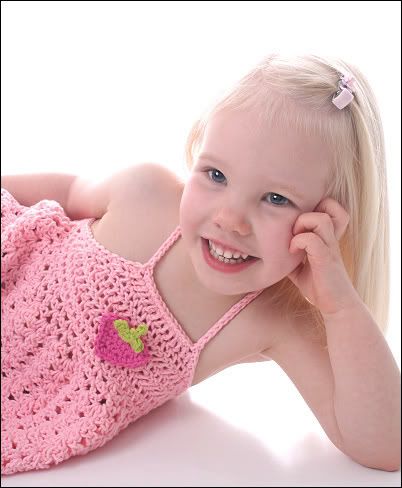 Awwwww!!! Which should we nibble on first, the
ADORABLE
girl or the strawberry? This cute little number is by
blowin*bubbles*boutique
and you just can't help but grin when you see it!!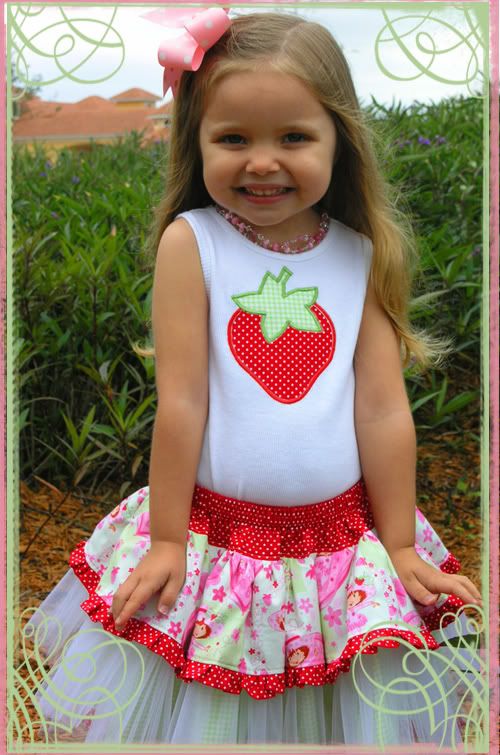 Eyelet, denim, gingham, strawberries... I don't think I could
LOVE
this outfit any more!! This is by
sewandsews
and she's known for her fabulous designs and impeccable quality.