I thought I was having them when I didn't get to blog at all today until now. I think I qualify as a blog addict. It's a 'blogdiction'. I definitely need one of those shirts I've seen lately that say "I'm blogging this".
We were gone working on the
flip house
most of the day. Funny enough, I looked back on that link and see that I said the house should be on the market by mid March. Ummm, kinda missed that goal, huh?! Hubby's working at least 60 hours a week for the past few months, and that just really doesn't leave much time to work on the flip! It's quite frustrating, but for now we just keep chipping away at it.
That link also mentions Lilla Boutique, which is no longer in exsistance. Things sure change quickly!
I stayed up till 1:00 this morning working on orders including these.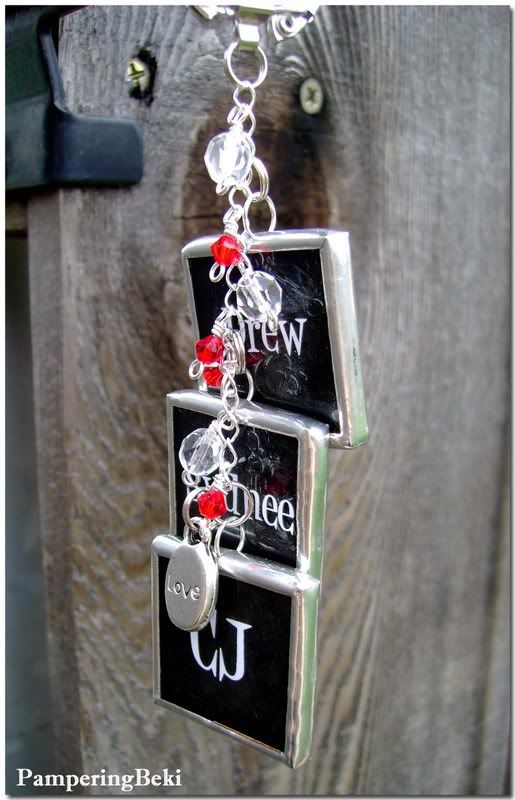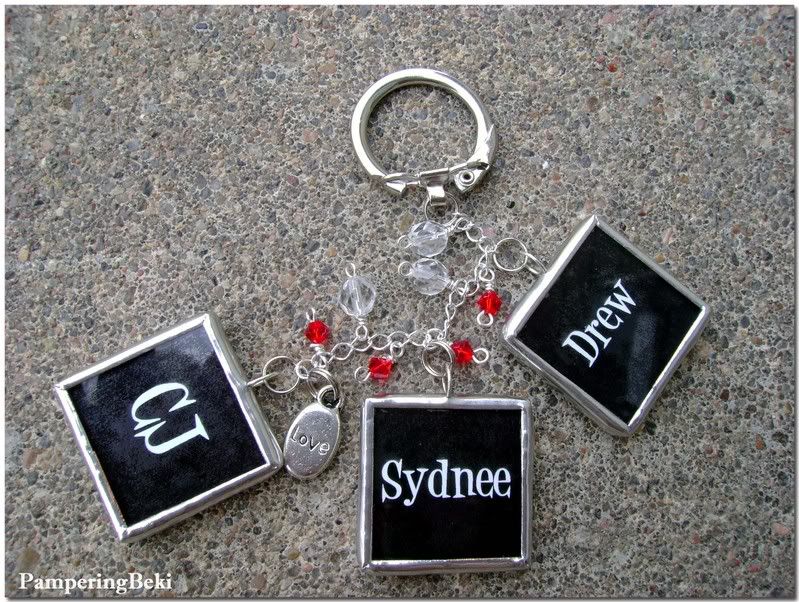 They're soldered charm keychains/purse charms. I have a stack of orders for them to get out before Mother's Day! Ack! I've been waiting on some lampwork beads to complete the orders and they FINALLY came in this afternoon. Anyway,
turdbaby
thought 5:00 am was a good wakeup time today. I strongly disagreed, but he insisted. Yaawwwnnn.