To all the men out there who work so hard and are still underappreciated, we thank you. We know you work hard, rarely complain, and sometimes feel pressured. And we moms love you!!!
The Man is getting a picture of the kids for Father's Day. I am far from being a good photographer, but I just wanted pictures that showed the true personalities of his kids. I let them dress themselves (okay, not the baby...) which explains why The Boy is wearing a striped shirt and plaid shorts. :) It was NOT easy keeping everyone coraled!
Here are the best ones.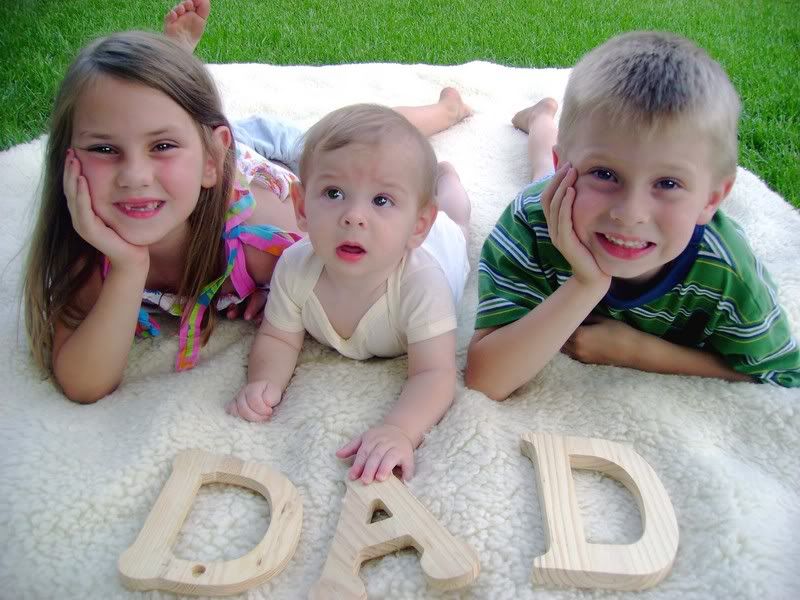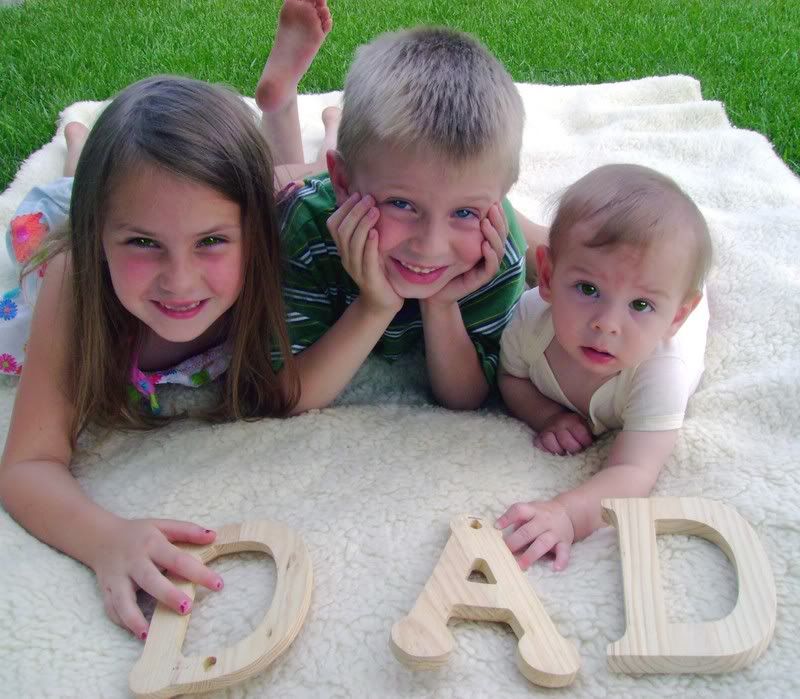 and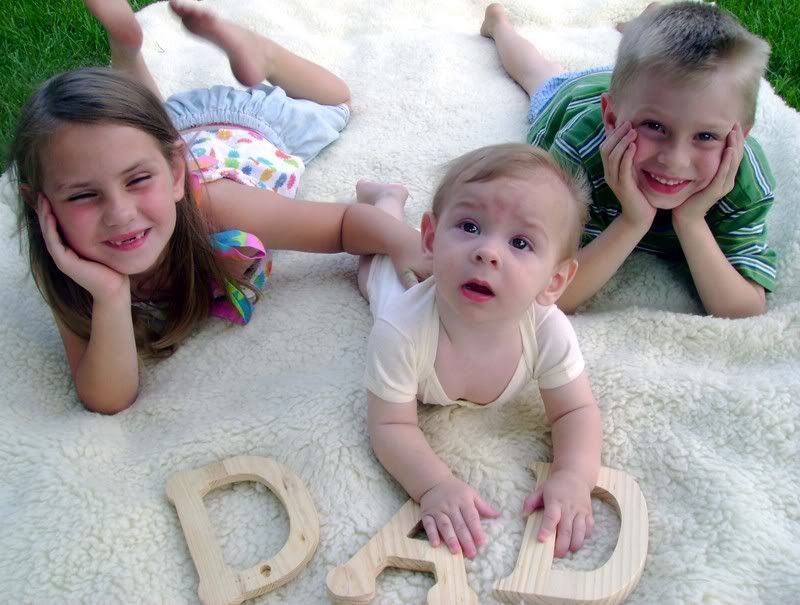 I 'saved' all three to disk and went to WalMart to print one, only to find out when I got there that only one had actually been saved. I had two starving kids and a screaming baby so I quickly printed one and got out of there. I
wanted
the first picture in black and white. I ended up with the last picture in color. (The Girl looks like her eyes are closed. They're really not, they're just squinty when she smiles big...) *sigh* I might have to go back and try again. He'll be thrilled no matter what, but since I have to look at it too, I'd like to to look nice in our home. Happy Father's Day!!