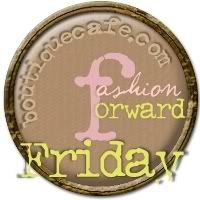 Boutique Cafe has Fashion Forward Friday every week in the chat forums and todays topic is the bag. What bags do you like? Are you partial to a certain brand or style? Big or small? Strap or clutch? Go to
the forums
to discuss.
In more bag news, well sort of...
Modern Charm
is giving MORE GOODIES away!! Yay!! In addition to the bag/headband set she's giving away
here
, she's added 2 more headbands! I'll be choosing
2 additional winners
who will get to pick from her store a free headband. :) All you need to do is leave a comment on
this post
and I'll choose
*3*
winners later today!