Any time is cashmere time, as shown by
CashmereCreations
. Who wouldn't love a cashmere stuffed animal? Here are a few examples of her work...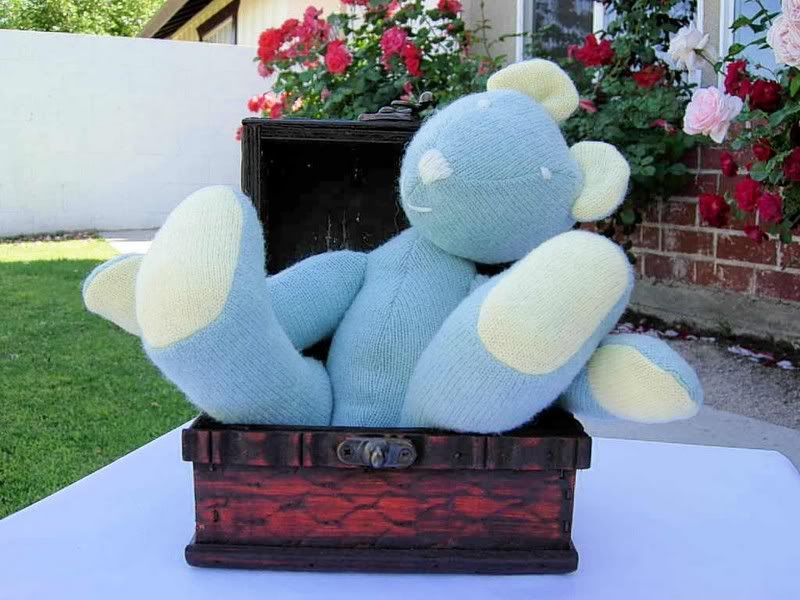 Loooove this soft green guy!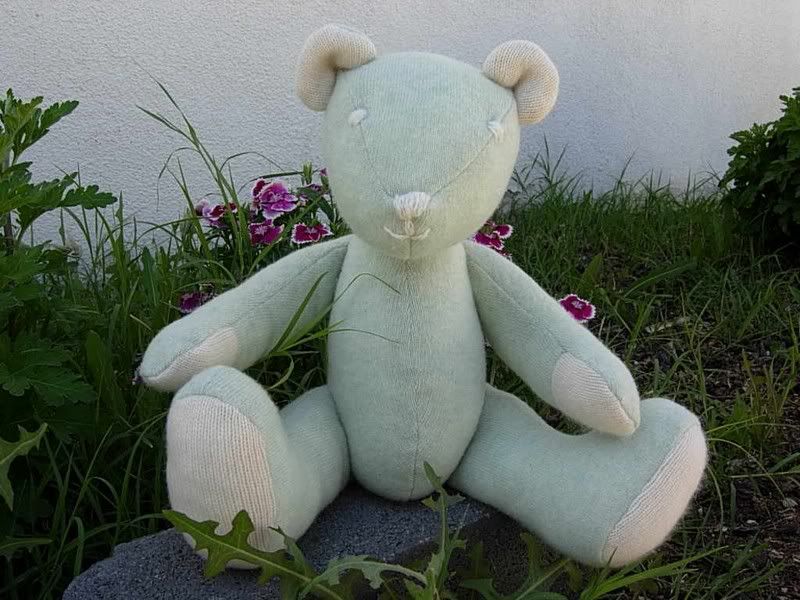 And my personal favorite...Couldn't you just squeeze him!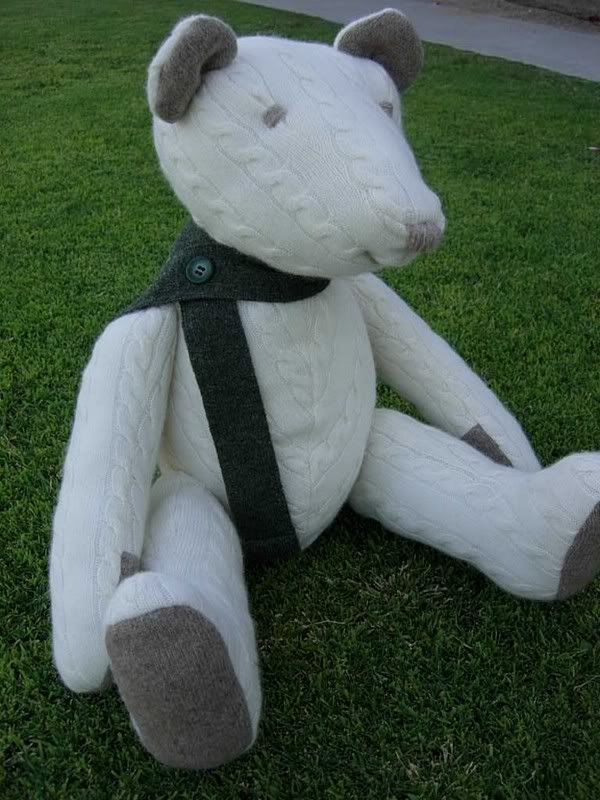 These would be a huge hit at a baby shower or for any new mom... or as a birthday present... or a Christmas present... or a just because I love you present. You're never too young or too old to enjoy cashmere!