I did manage to sneak out to a few yard sales *early* Saturday morning. It dawned on me that I must officially be old now. In my younger days, I'd have never gotten so excited about getting up stinkin' early to go look at other people's junk! But I did it, coffee in hand despite the lack of sleep.
I didn't get a chance yet to get pics of everything, but I snagged this. I found this bench for $10 and really like it! It is just sitting in a random spot right now, but will soon have it's real home in our entry way. I'm hoping to get some pillows for the seat. We've been looking for a bench for our entry way for a long time so I was excited to find this one.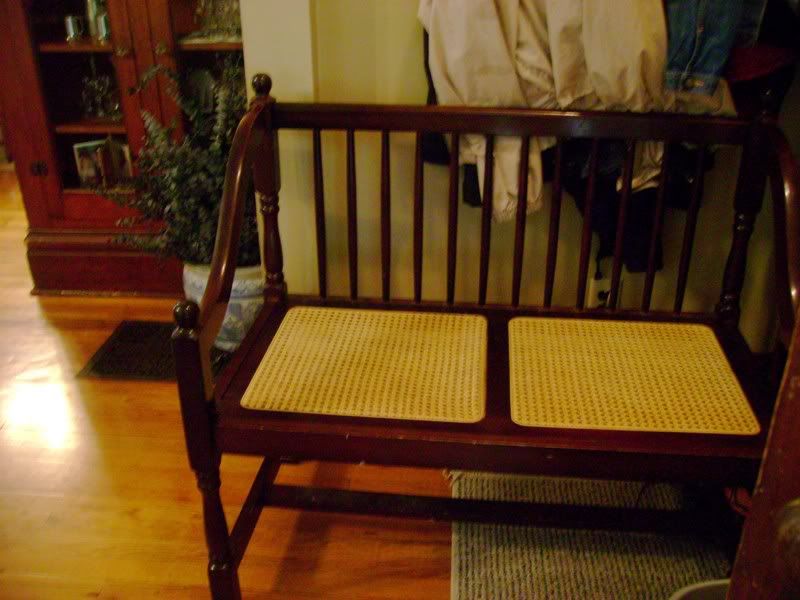 I also got a couple of plain black picture frames, still brand new, for free. And a cute jar that matches my vintage glasses. But my favorite find of the day was a nice big sheet of that old ceiling tile! You know those cool embossed metal ones with the white paint chipping off? Similar to this... But mine is double this size and rectangle. It'll go above my bed.