Whew! The Girl finally got to come home this afternoon. She's still not well, but well enough to not have to be in the hospital anymore. She ended up with pneumonia, ear infection, bladder infection, dehydration and dangerously low potassium levels. Juggling this with 2 other kids, one of which is a nursing baby, was a feat to say the least! I spent every one of the past 4 nights at the hospital while keeping The Baby with me and trying to catch a bit of shut eye in between the hourly checks on The Girl and breathing treatments every 3 hours.
She was so lethargic she didn't even flinch when they put in her iv... twice.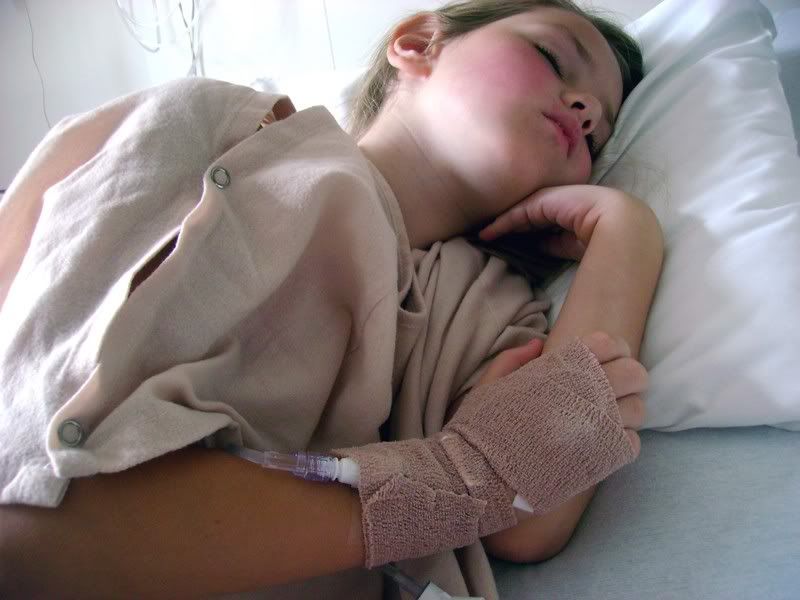 One kind nurse brought her something to do.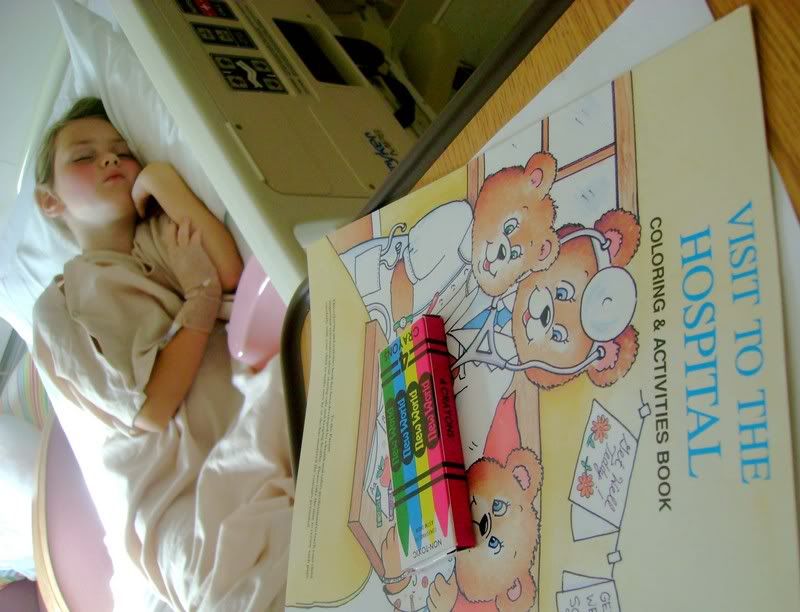 Misery.
She decided to create a pair of slippers for herself. Haha!! Everyone that came in the room cracked up at these.
I asked her what she would do right now, if she could do anything she wanted and she said she'd just like for her room to be prettier. So her friends (and brother) came to the rescue.
Fresh picked flowers in a handmade vase along with balloons.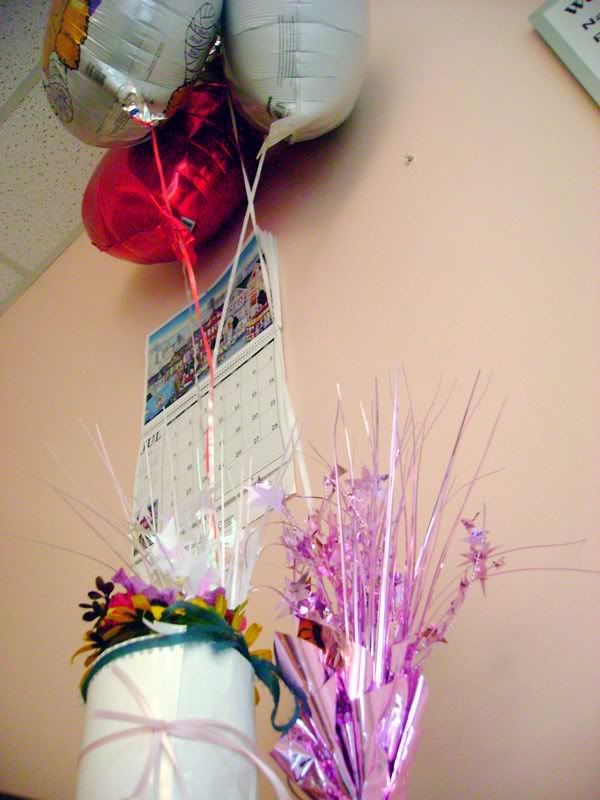 It's Good To Be a Princess.
BFFs.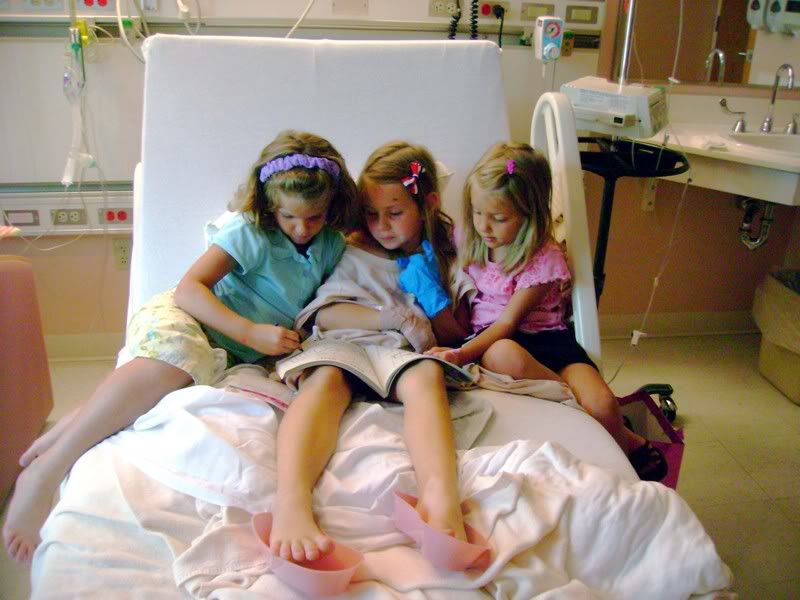 The Man (he's so wonderful!!!) walked in carrying this the other day and said, "I heard someone needed some potassium. A banana split should do the trick." You've never seen a happier girl! (She wore her hair flower or a bow the entire 5 days she was there.)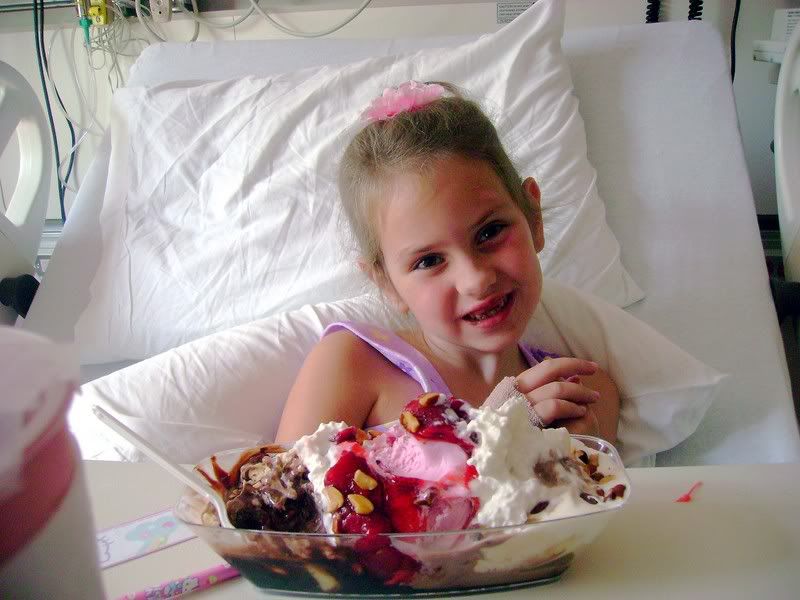 I took The Baby outside to the courtyard that her room faced, and she took a picture from inside.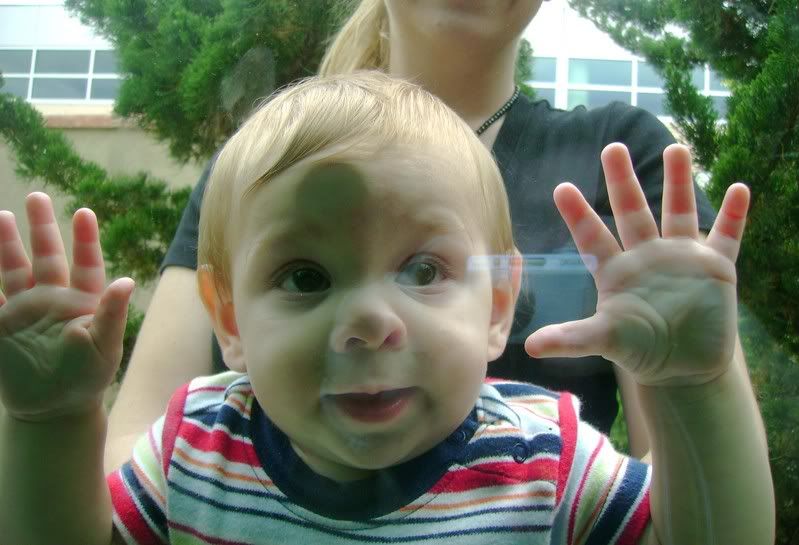 It's so good to be home!! She still on breathing treatments 5 times a day at home and we had to cancel our vacation to Colorado because of the oxygen difference. But we're taking a small trip somewhere later this week, just don't know where yet. She was just amazing. I've never seen such a brave kid and I've never felt more blessed to be her mom. I'm not sure I've ever been this exhausted either.