So I'm a bit late, but on the most recent
Boutique Cafe
podcast Amelia challenged us to take a picture of ourselves with an updo and search
etsy
for some hair accessories.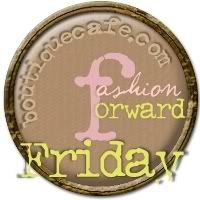 After many many hours of browsing magazines, wishing I had a laptop, and taking care of The Girl in the hospital, I remembered this challenge. "Hey", I thought to myself. "Self, you're wearing an updo with an etsy accessory right at this moment. You have nothing better to do and there's a big ol' mirror right over there. Why don't you just go take a quick pic." So I did. And here it is.
Ignore the desperately tired look on my face. I'm sure the reason is apparent. Headband is from
Modern Charm
on etsy, who I featured recently here on PamperingBeki and I just LOVE her headbands! I own several already and they're a lifesaver on a bad hair day.