We have enjoyed our Summer but it is time to move on. The days are just gradually getting cooler and I love it!
The Boy had his first day of Kindergarten about 2 weeks ago. (I'm not sure what the huge cheesy grin is about.)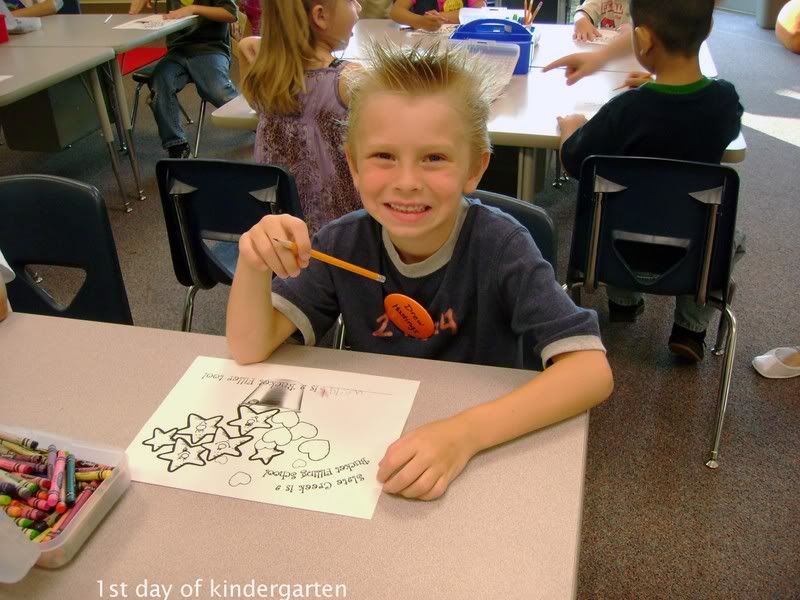 And a few days later he lost his first tooth. (He's had a haircut since then too, which was obviously needed!)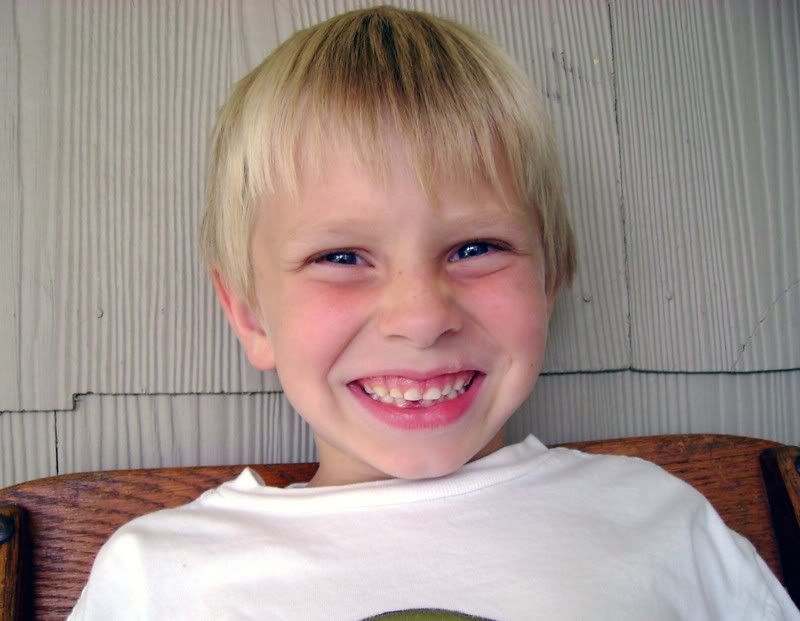 The Girl had her first day of Second grade. (How did THAT happen?! Gracious!)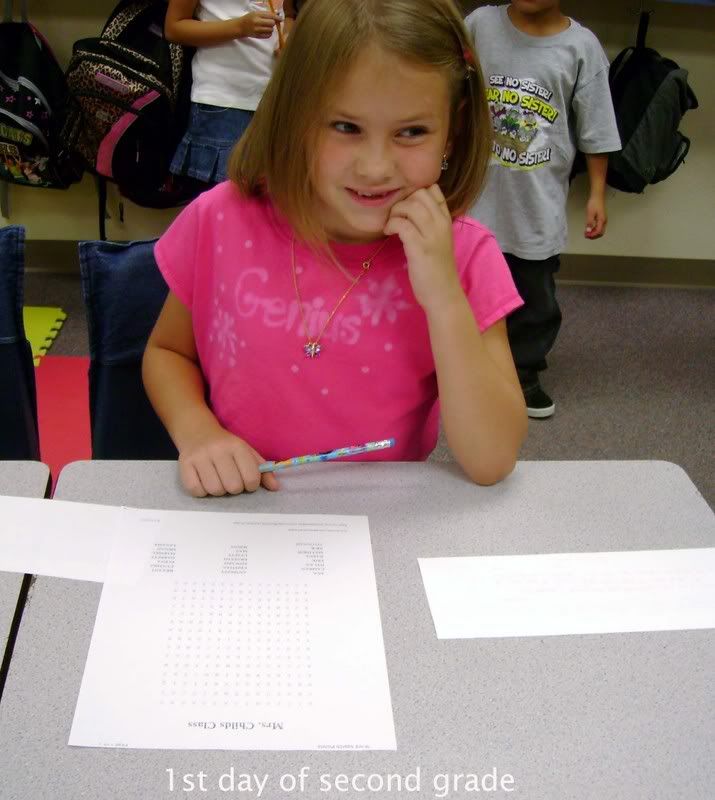 We're enjoying the last of our home grown tomatoes and boy have we had loads of them! We're eating all the watermelon we can get our hands on now too because soon enough it'll be out of season and we'll be thinking about crisp apples.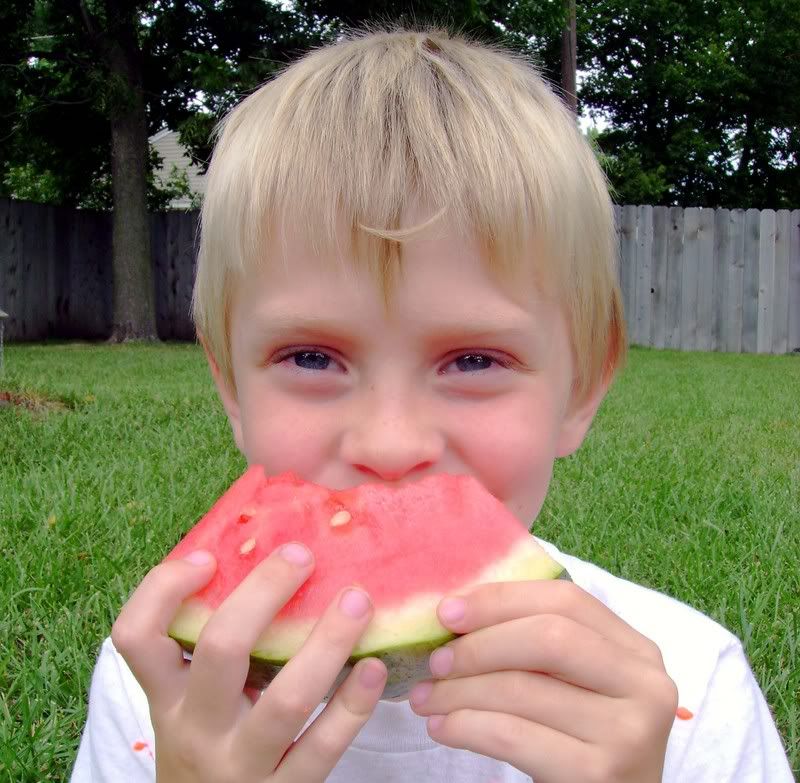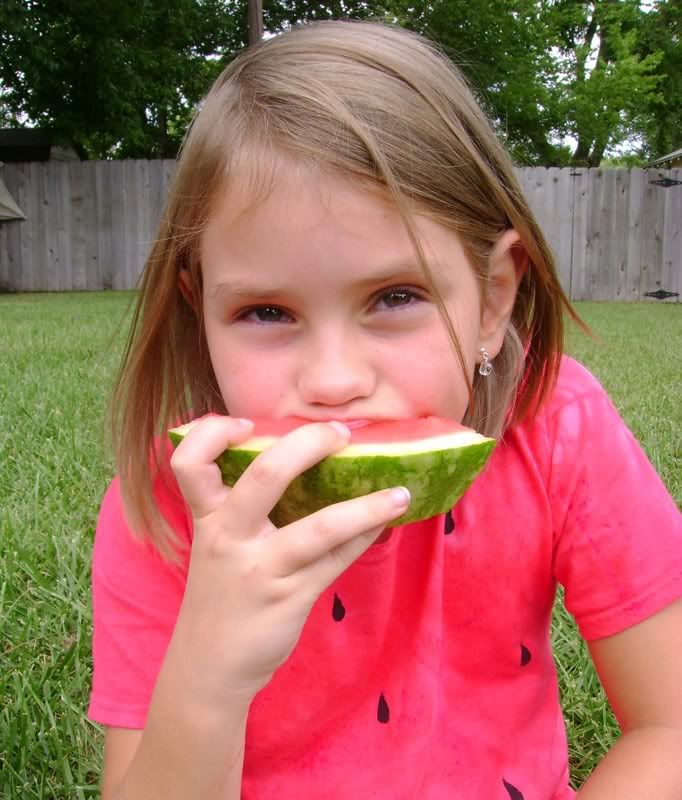 Here's a little tip I use for enjoying a taste of summer even in the middle of winter. Cut your watermelon up into chunks and freeze them in a single layer, then store sealed up until you're ready to use them. Then when it's long past watermelon season, you can still throw the frozen chunks into smoothies, or use them in place of ice cubes in water or juice. Yum-o!
I hope you're all enjoying your last days of summer!