Okay, it's actually a little of both. Artist
Heather LeMay
creates
real
art on
domino
game pieces! And then it's turned into jewelry to be worn proudly wherever you go. Cool, huh?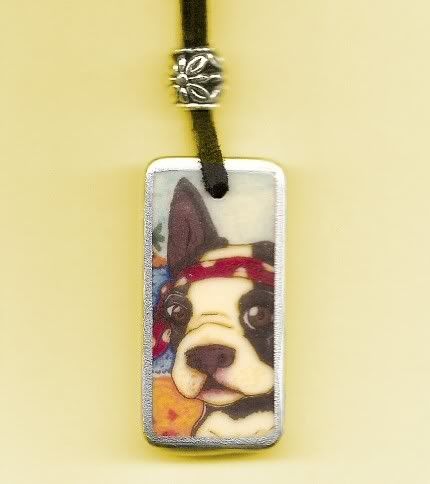 Heather is an artist that does pet portraiture, and her handcrafted jewelry focuses on the same subject. Her pieces are nontraditional, whimsical, humorous and sometimes funky -- but all vivid and bright in color. (I'll admit that I'm a bit partial to the Boston Terrier Pirate shown.) Most pieces are limited edition and signed by the artist.
This is fabulous conversation jewelry that is sure to have people asking "Where did you get that?!" LOVE it!!