Some new PamperingBeki earrings. I'm keeping a pair of these for myself because they're so darn perfect. (No, I'm not bragging, this is just the perfect color combo for fall in my opinion!) Chocolate aventurine and natural turquoise.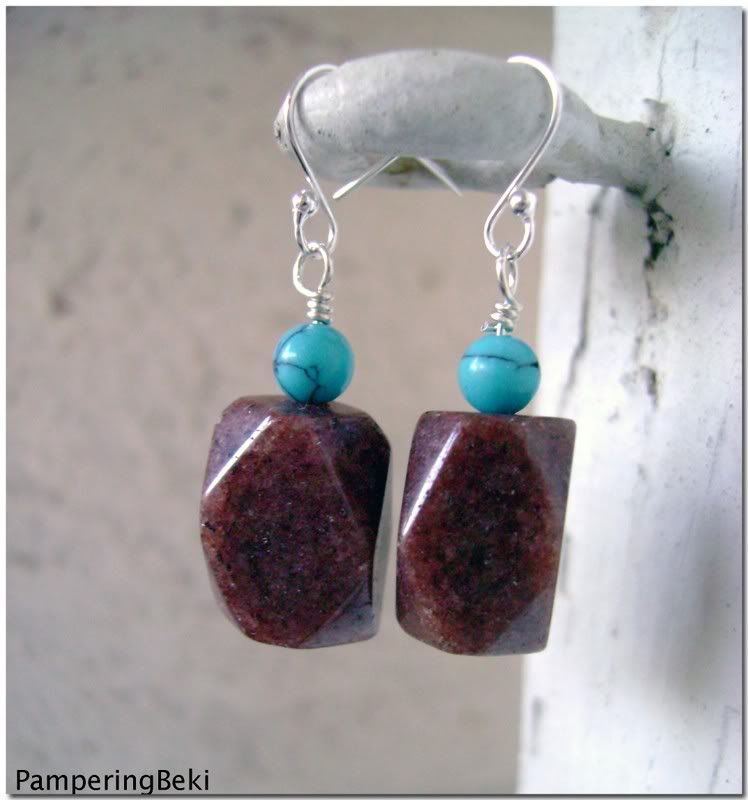 I've also relisted several flowers and such on ebay today as they're having a sale. YAY!! You can find them
here
. Tell me you read my blog and you get free shipping. :) Heckofadeal!