I'd mentioned the other day that I did some thrifting over the weekend and nabbed some great goodies. I went out specifically to look for items I could use as display pieces for my upcoming jewelry party. (And of course to use at future jewelry parties, since I'm already having requests! YAY!)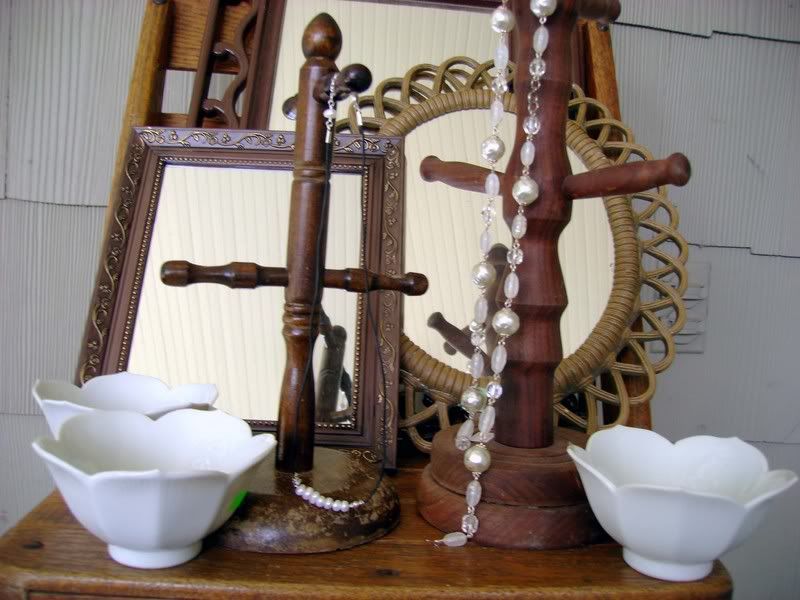 I found 3 nice sized mirrors for $1 each. They'll each be painted white and will decorate my hallway until I need to take them to a party with me. The sweet little porcelain tulip cups were only $.30 each! They'll be adorable with earrings hanging around the edges. The two wooden mug holders are to drape necklaces and bracelets from and were $.50 each.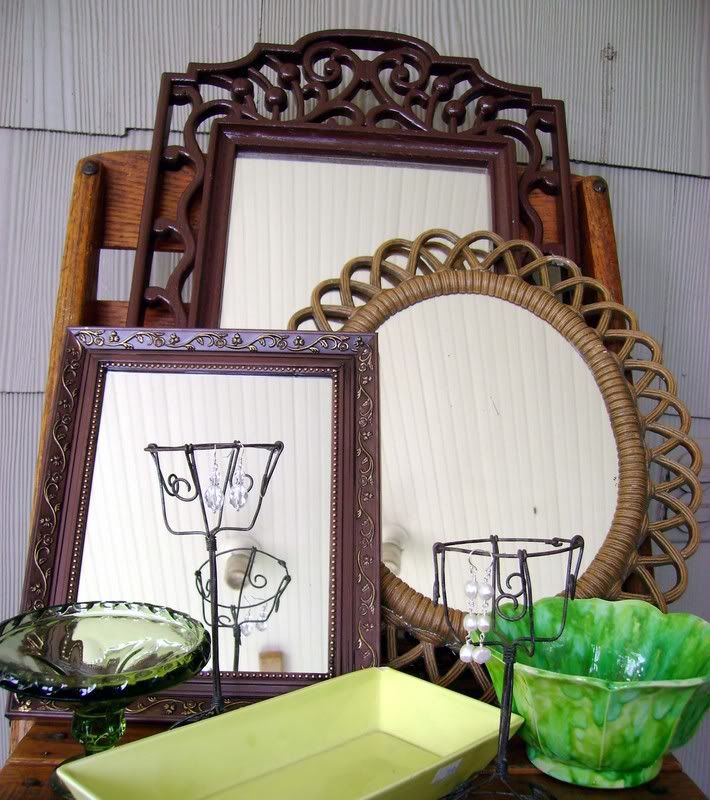 The green glass candlestick on the left will also have earrings dangling from the edge. - $.50.(It also happens to match a piece I already own. Do I see a collection coming?) Rectangle lime green dish will be filled with dried rice and have bracelets laying in it. The same with the 'tie dye' dish. These were $.10 each! My favorite find of the day were these antique wire candle holders. They didn't photograph well, but I LOOOVE them! They're perfectly rusted and as cute as can be. At the checkout (these came from Salvation Army) an elderly man tried to talk me out of them so he could have them but I stood my ground. ;-) They were $2 each and will be used to dangle earrings from as well.
And then just because I haven't shared any in awhile, here are a couple of naked baby bathtub pictures. Gotta love that clean baby smell!