that makes me want to shop? I'm not quite sure, but it feels very fall-ish today and so shopping is being done! (Sadly I can't spend any money right now, but one of the beautiful things about the world wide web is window shopping!)
So what will fashionable women everywhere be donning this fall?
Perhaps a Sweater Dress like this one from
Urban Outfitters
. (Being the mom that I am, I'd put this over jeans though.)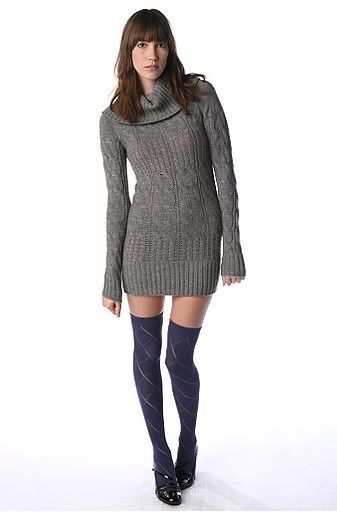 Skinny jeans are still around, but God bless Gap for bringing back the
wide leg pant
!! I've been hoping to see these again since about 1995. Is that angels I hear singing?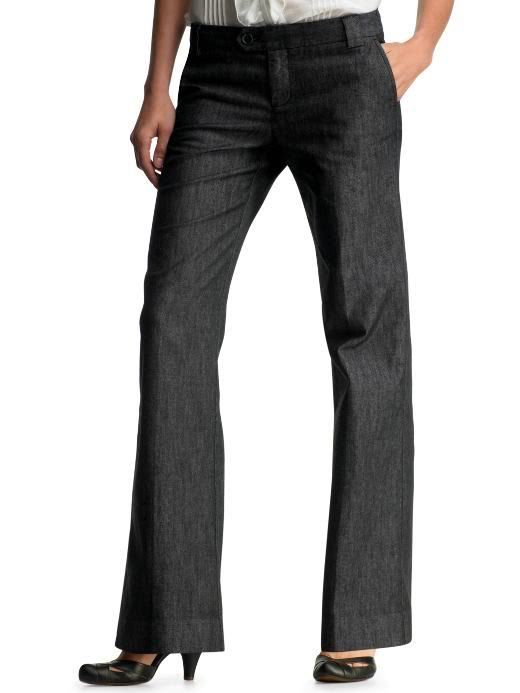 Take a little peek at this gorgeous dress from
Neiman Marcus
. It's also available in other colors, but I don't think you can beat this red. Is there anywhere this dress couldn't be worn? Date? Check. Office? Check. Church? Check.
Ultra feminine is still in, as shown by these sweet (and extremely affordable!) sweaters from
Forever21
.
This sheer sweater comes in black and white and I couldn't decide witch I liked better.
Other strong trends: Gray is the new black. (I just made a gorgeous pair of gray earrings yesterday that will be listed soon.) Punch up gray with a splash of color. Feel the blues... Shades of aqua, peacock, navy, royal are everywhere. Black and white is still very strong. Sequins are in, but in a subtle way so don't go overboard. Romantic, feminine, rustic, and menswear styles are still very popular.
So there you have it ladies and gents, my take on Fall fashion 2007. Who knew that a little internet window shopping would turn into such an article by a simple ol' stay-at-home mom?