I just love that Disney commercial where the little boy is too excited the night before the family leaves for vacation. :) This is how I'm feeling this week too!! So my Love List is a reflection of that...
The perfect initial tee for such an occassion by
JonahBonah
. (We own items from her and they're just impeccable. The Girl is wearing one today as a matter of fact.)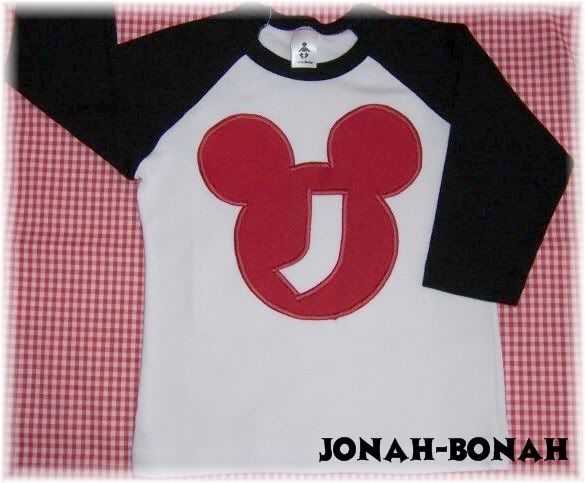 From
boutiqueprincessandbows
, LOOK at this outfit! Amazing!
From
kidswithcharacter
, is this funky Pirate Mickey shirt. (We actually own this one as well and she's wonderful to work with! Shush... I shop too much. No comments from the peanut gallery.) ;-)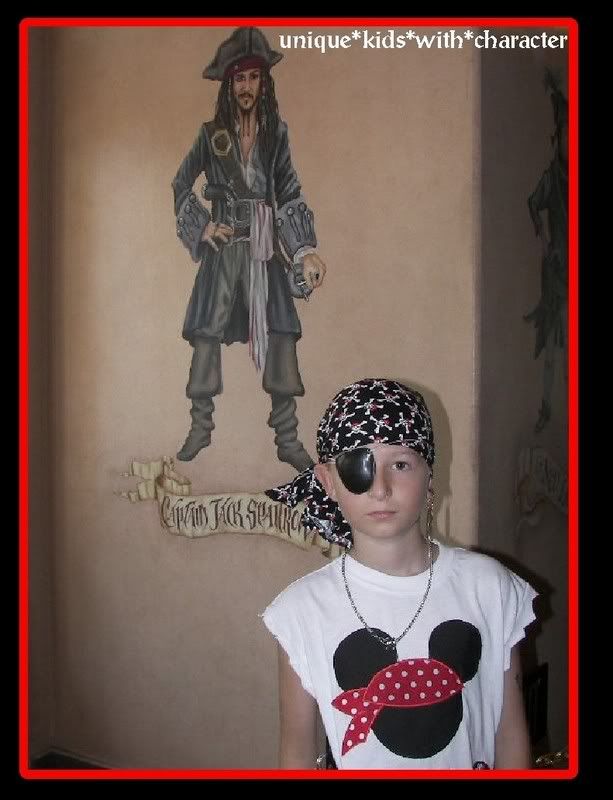 (3 more days till we leave!)