As I was browsing the net this morning, a moment of pride hit me. (Not necessarily a good thing, but at least I'm being honest about it.) I'm very proud of my stick-to-it-ive-ness. I stumbled into jewelry design 5 or so years ago and I've stuck with it. I decided to make a business out of it, rather than just a hobby, and I've stuck with it. I registered with the name PamperingBeki (not knowing better at the time!) and I've stuck with it. I've never once waivered on who I am, my design style, or where I'm headed. Sure I've learned a lot and grown a lot, and that process is never ending. But my strong will and stubbornness has kept me on the same path that I started, and I'm very happy about that. I make a decision and I stick with it. I think that consistancy has helped build the wonderful client base I have now, and kept my name and designs recognizable in buyers eyes. Mama always said I was stubborn as a mule, and today I'm grateful for that.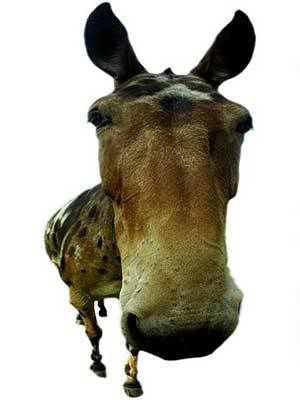 I realized that my first blog post was over a year ago in September. My
first post
consisted of no words, only my logo. haha! But I was testing the waters and trying to learn this blogging thing. I had absolutely no idea where my blog would take me, but it was something I wanted to try. Little did I know I'd enjoy it so much and meet so many wonderful people!
One of those wonderful people is the incredibly talented Amy of
Razz Pizazz Boutique
. I stumbled across her items and featured her on my
Love List
some time ago. Little did I know what a wonderful person she is, in addition to being incredibly talented! She was sweet enough to nominate me for a You Make Me Smile Award. :) (See me smiling?!)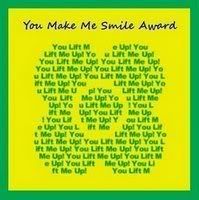 I'd
love
to nominate a whole bunch of people because there are just so many that have made me smile! But I'm going to limit myself to one because that's a rule I set for my blog a long time ago... Same rule goes for tagging, I only tag one person no matter how many I'm supposed to. (There's that stubbornness again!)
Amelia, of
Sweet Feet Boutique
, is who I'm nominating for the You Make Me Smile award. I met her briefly through the ebay boutique community, then got to know her further through the Boutique Cafe forums, and then the blogging community. I'm not sure there is a sweeter or more talented person out there! She is exactly as she appears to be, and that's so refreshing! Her outward beauty is just a small reflection of her inner beauty. So thanks Amelia for making me smile and for being the wonderful person you are!