There was bad and good, but fortunately the good outweighed the bad. ;-)
As we were flying in, The Boy started crying that his ear hurt. After we landed it just got worse and worse and within a few hours he was screaming in pain. He's not a dramatic kid at all so I knew it was bad. I did some scrambling, got ahold of our family doctor back home and got him to call in an antibiotic rx to a 24 hour Walgreen's pharmacy near the resort. We got him started on it right away and by the next morning the pain was gone, but his ear was still very tender. That was a rough start, to say the least! The first day was shot.
The Baby decided to go on a nursing strike. I've heard about these, but never experienced one for myself and it was not fun. I have no idea why he did it, or what to do about it but being on vacation with no pump was not the time or place for it. I think we spent about 6 of our 11 nights with him screaming until he fell asleep at 3 or so in the morning. I'm sure our hotel neighbors hated us. :( I'd take him out for walks around the resort in the middle of the night sometimes, just to try to calm him down.
Also, when we arrived I found out that my camera battery charger had been partially melted in the cargo bin! So I only had one set of batteries for the digital camera for the entire trip. I have lots of old school style pictures on paper, but here are the few digital ones I got. The good - :)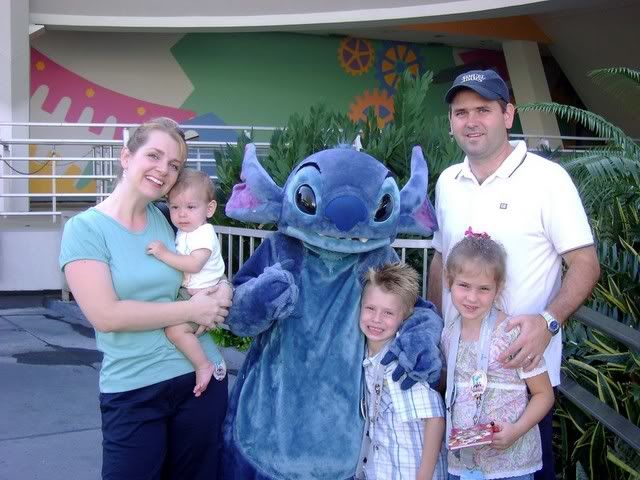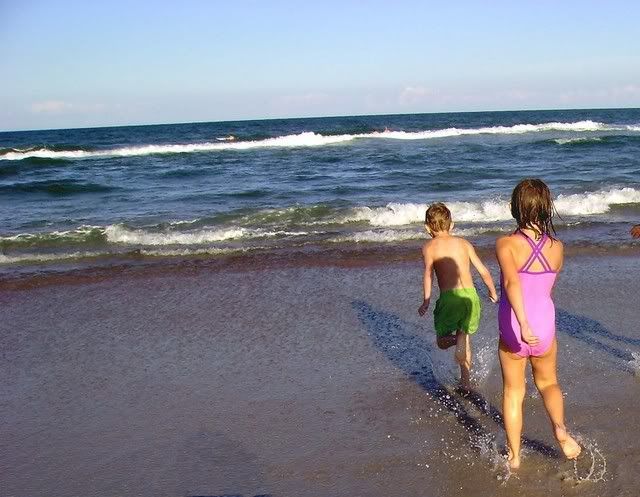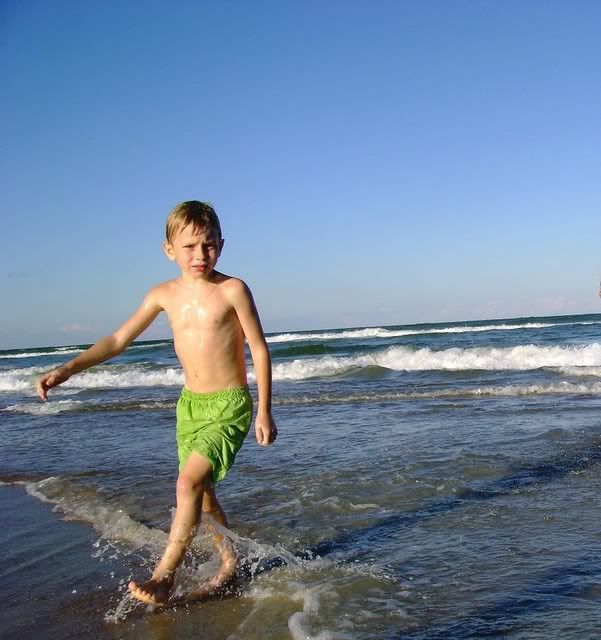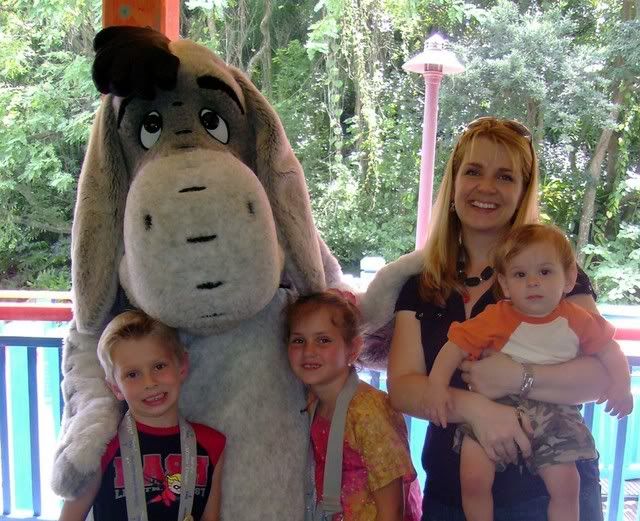 Billy Ray Cyrus and Hannah Montana ;-)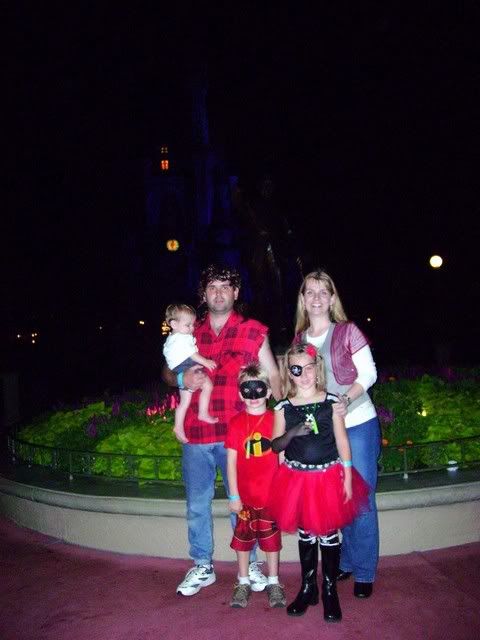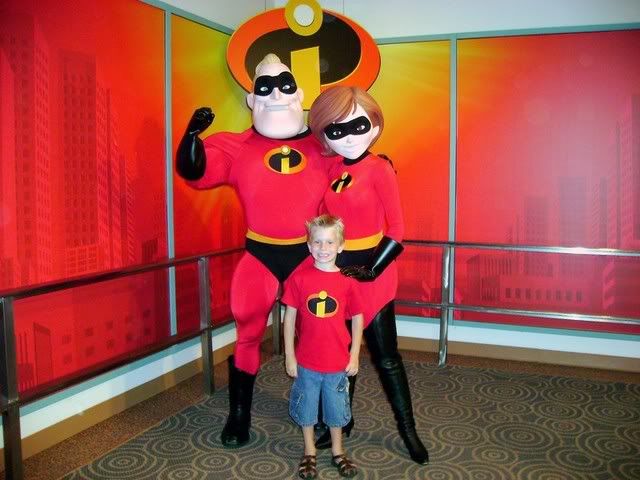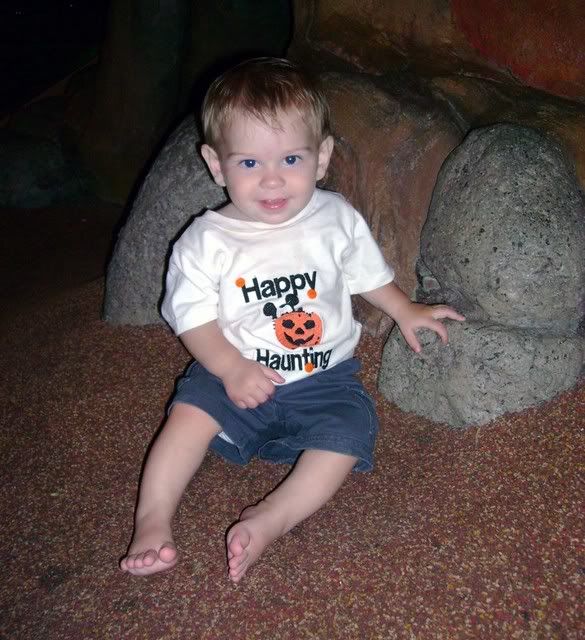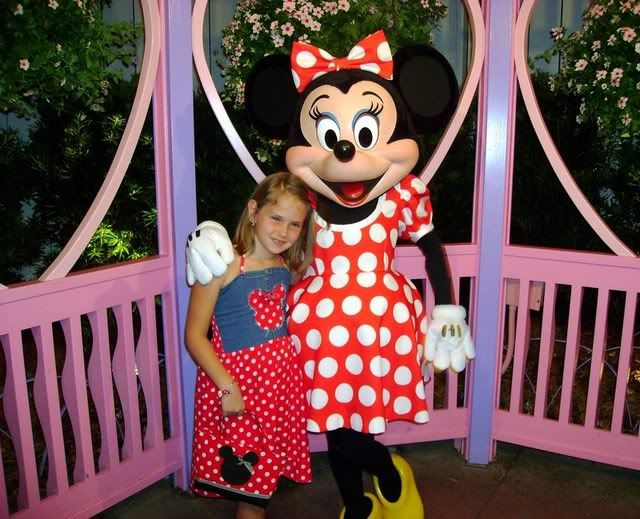 Pretty Pirate Princess (She referred to herself as "triple P" all night) and Dash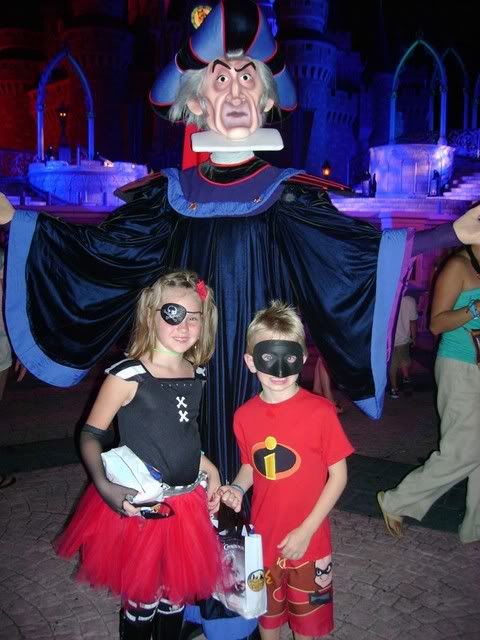 The Boy's Incredibles applique tee and The Baby's "Happy Haunting" tee were both made by the ultra talented Tonya at
Emi*Beth*Boutique
. The Incredibles were very impressed.
The Girl's Minnie dress and purse were by Vanessa at
Little Angels Boutique
. She got a special nod from Minnie during the parade and Minnie LOVED the set!!
Several of The Girl's outfits were beautifully made by
Zoe Diva Designs
, but I'll have to search for good pics of those because none of the ones shown here show them off well. But they are fabulously made and also drew a lot of attention!
The Baby also wore a really cute little outfit by Torri of
torrilynn123
but sadly none of those pictures came out.