It's supposed to snow here today. 2 days ago it was in the 80's!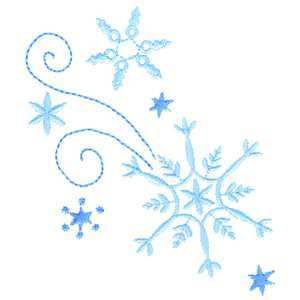 I'm off to grab some warm drink (coffee maybe?) and get busy. Lots of orders to do, lots of laundry to do (yay), packing to head out of town later today for Thanksgiving.
*snowflake image courtesy of
FussyButt
And speaking of coffee, here's a dry mix recipe for a yummy drink to keep on hand or give as gifts.
INGREDIENTS
1/3 cup dry milk powder
2/3 cup white sugar (I substitute half artificial sweetener to keep calories down)
2/3 cup powdered non-dairy creamer (I use flavored like Hazlenut or Amaretto)
1/3 cup instant coffee granules
1/3 cup instant hot chocolate mix
DIRECTIONS
In a mixing bowl combine powdered milk, sugar, coffee creamer and instant coffee granules. Store in an air tight container.
When you're ready, mix a few spoons full into a cup of hot water to disolve it. Yumm-O!