No really, I do! I was honored to get a sneak peek at a new children's book called
I Love You More
by Laura Duksta.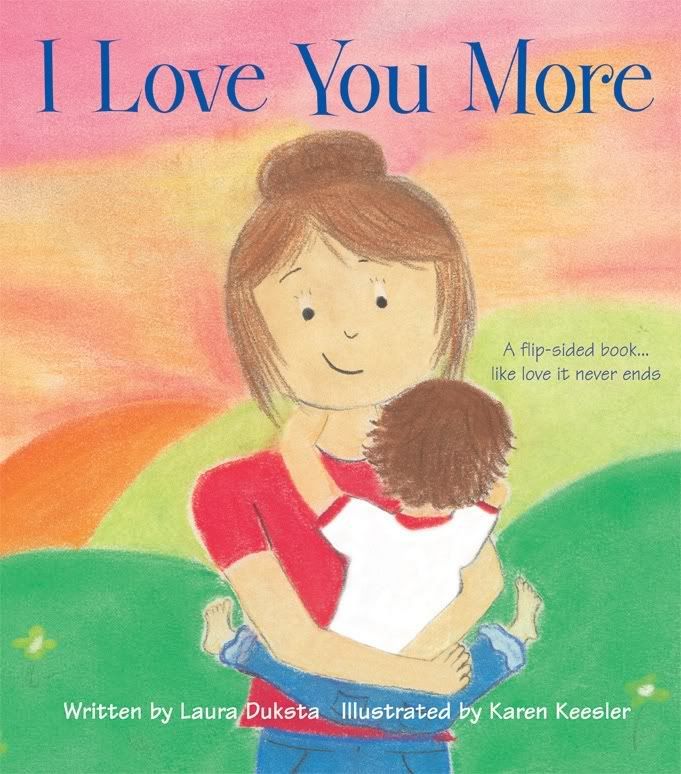 When it arrived I immediately wanted to open it and begin reading, but I waited because I really wanted to enjoy it with my kids. (For those who know me, patience is not my strong suit so this delayed gratification was huge for me!) Well when the time finally came, I was so glad I'd waited! What a beautiful story! I was moved to tears and had to stop and catch my breath in order to keep reading aloud.
I Love You More
is a simple flip book(ends in the middle and starts from either side) story that illustrates what love looks like from both a child's and a parent's perspective. It's a beautiful story that expresses just how much parents and children truly love each other. It's an easy read and has a melodic rhythym to it which captures kids' attention. I can honetly tell you that I've been required to read it 4 times already to my own children and I am sure there will be many more requests.
I think this book is destined to be a classic. It is available
for sale
now. You should really consider putting this on your gift buying list this holiday season! It would be a wonderful gift for your own kids, grandkids, other family members or friends.
I Love You More
- I LOVE it!!