We're on day 2 of the new year and I know you're thinking of reorganizing, decluttering, and freshening up your decor, right? These paintings by
RangeofColour
are the perfect touch!
Artist Heather Ellis has a real talent for capturing innocence in a fresh new way.
My Pink Balloon
Fly Aeroplane Fly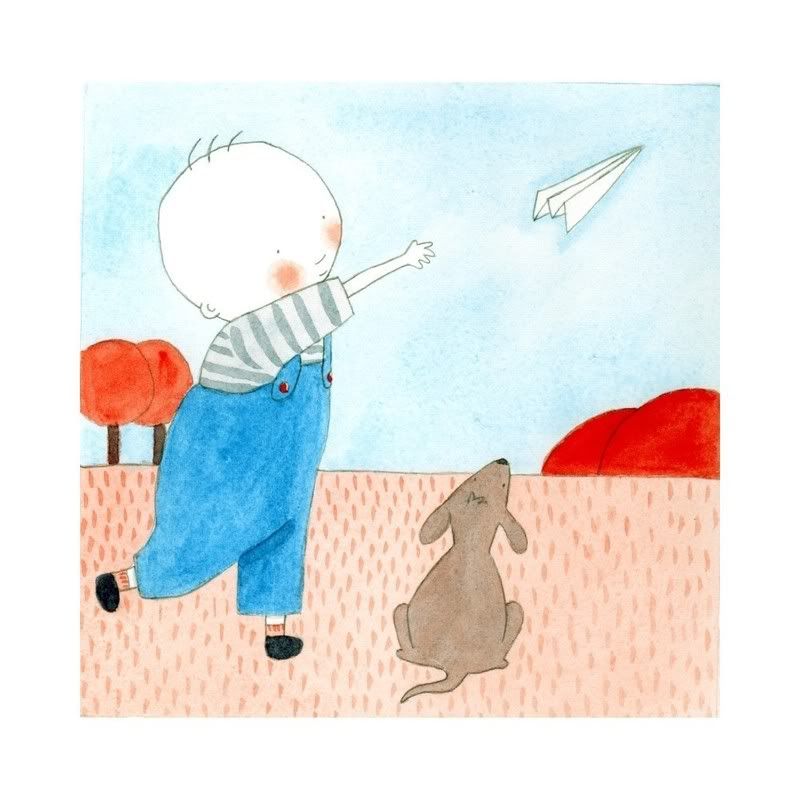 Heather's work can also be found at
Heather Ellis.co.uk
. Her images perfectly express everything we love about parenthood and childhood. I just can't get enough of them! LOVE it!