I'm partial to brides who want something other than the norm in their wedding. I know many people are planning the perfect day this time of year so here are a few finds that I LOVE for the bride who's willing to think outside the box.
Instead of the typical flower bouquet, take a look at these stunning
Swarovski crystal bouquets
by JenSpeaks. I can tell you it's nearly impossible to capture the true sparkle of these crystals on camera, but in person they are incredible!!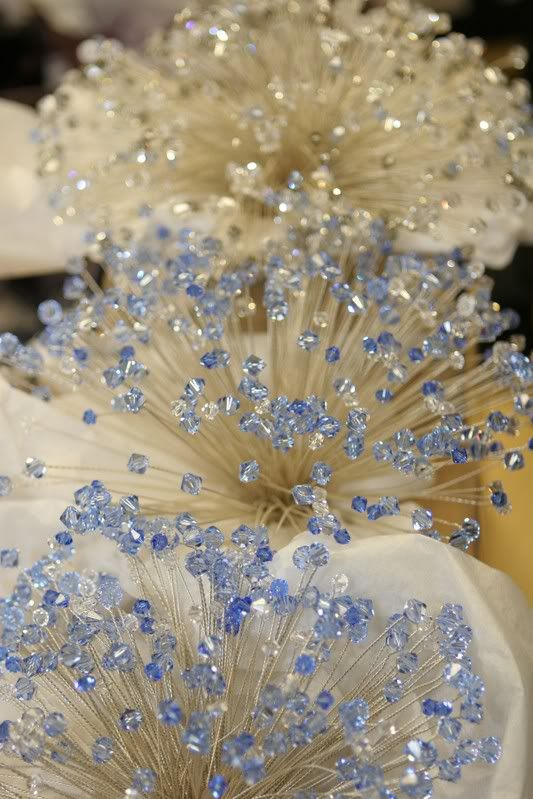 Of course I love pearls, and work with them all the time. But I love the uniqueness of this
necklace
by ChocolateandSteel. This would be a perfect gift for the groom to give the bride.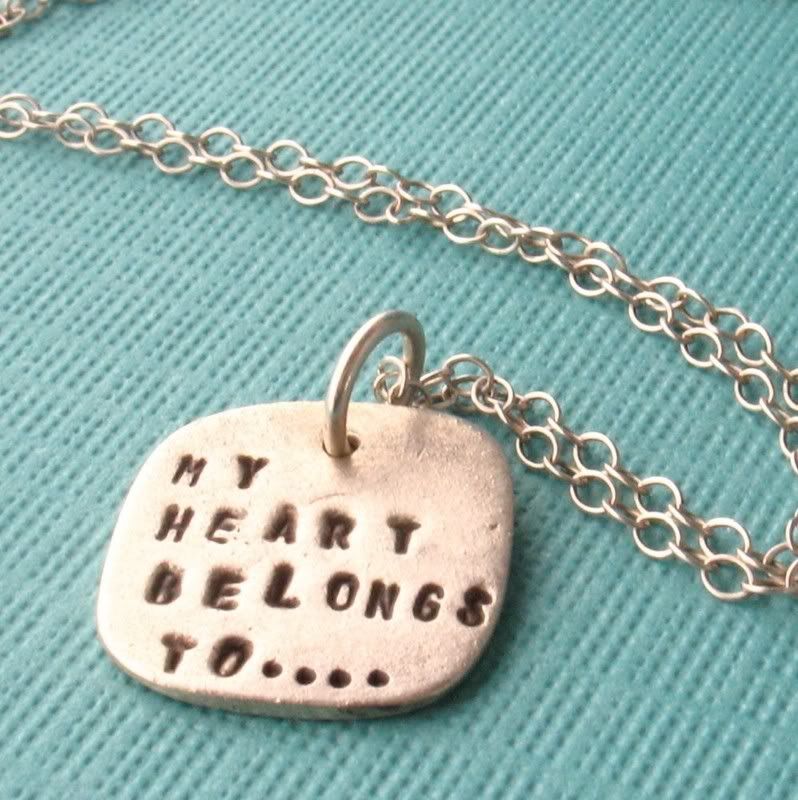 And what about having a Ribbon Girl walk down the aisle rather than the traditional flower girl? These
Ribbon Wands
by ribbonwands are such a fun idea!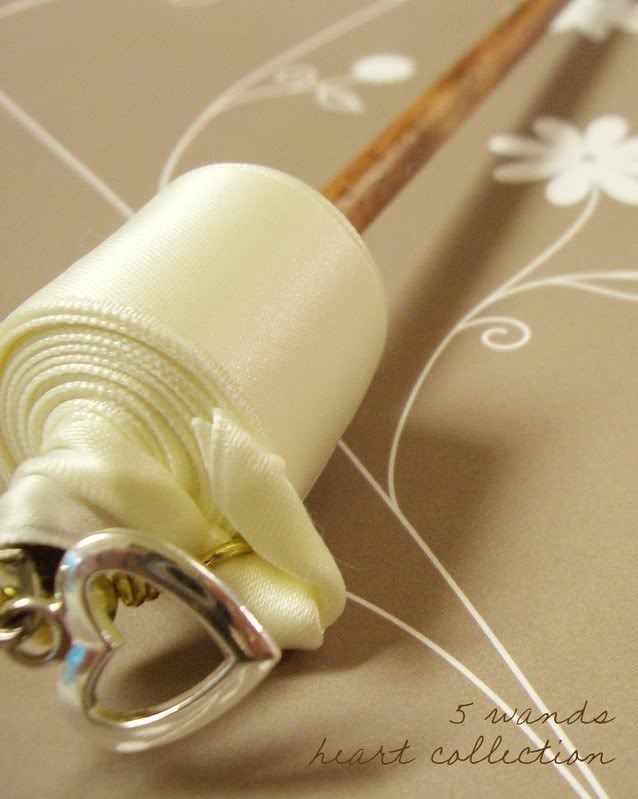 Now I don't normally use my own items in my Love Lists, but I do have a lot of
jewelry
and hair flowers that are frequently used by brides, bridesmaids, and flower girls. A little
flower in the hair
can be the perfect finishing touch for that unique wedding.