After the
Cashmere Mafia disappointment
, I'm happy to say that I LOVE
Lipstick Jungle
! I like the characters, I like the stories, but most importantly (and I'm sure you'll all agree) the clothes, make up and jewelry are just pure eye candy! And the
SHOES
! Oh. My. Gosh. This plain jane stay at home midwestern mom suddenly needs a pair of animal print heels. Really, I do.
The
cork wedges by Victoria's Secret
are a more casual way to do this look, which might work well with my lifestyle.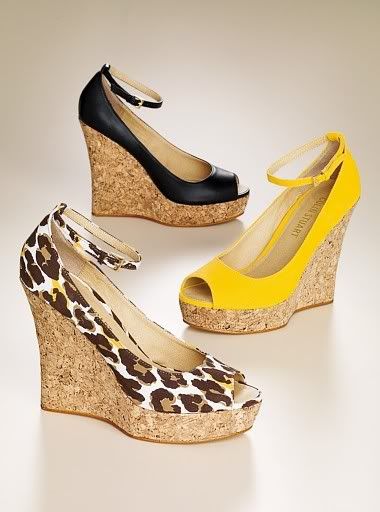 The
stacked heel peep toe version by Boutique 9
could easily work for the office without looking too tartish.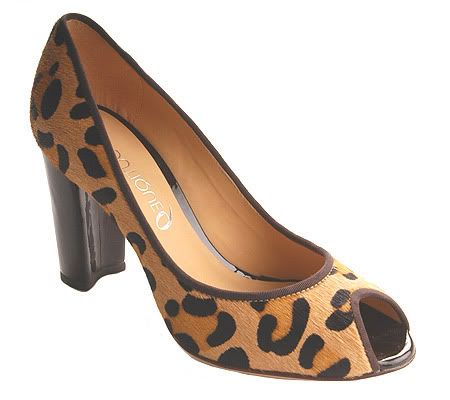 Or we can just skip straight to the great stuff and drool over this version of the
leopard print shoe by Christian Louboutin
.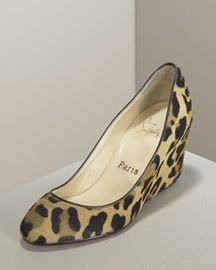 Now this show is not exactly thought provoking or life changing so don't get your hopes up that high. But it's fun, and for one hour a week it's a little girly girl escape for me to dream about looking so good while I'm actually sitting in my gray sweatpants and wiping snotty noses. I dare you to watch it and not feel like you've just sat on the beach and flipped through a shopping magazine in peace and quiet.