After my
Cashmere Mafia disappointment
, I'm definitely looking forward to
Lipstick Jungle
which premiers this evening.
So in honor of this event, I dug up some fabulous lipstick finds!
The first find are these
super cute stickers
by KisforCalligraphy. Seal it With a Kiss!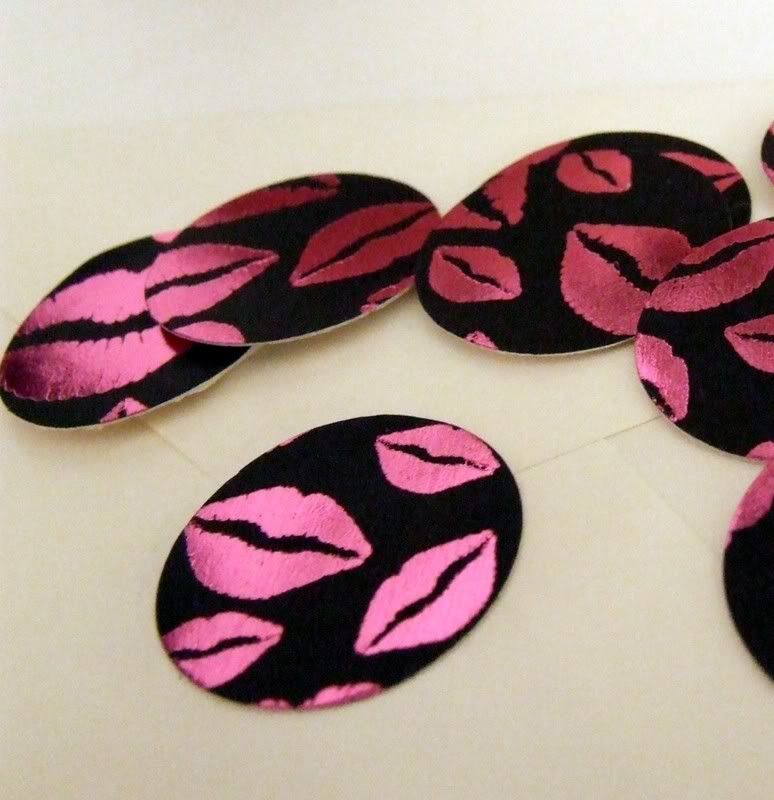 Next up is this incredibly creative
lipstick scarf
by UrbanPrincess! By the way, when you visit her shop you really must check out the Mario Brothers action. Too cute!!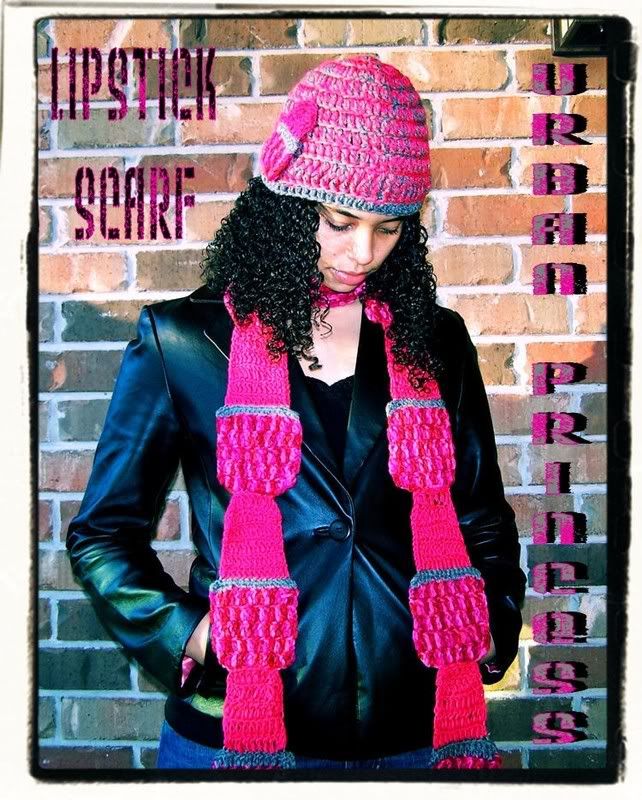 And finally, how sassy are these
fabulous shoes
by hippyofdoom? Lipstick, polka dots, peep toes, and ruffles? I don't think they could get any better!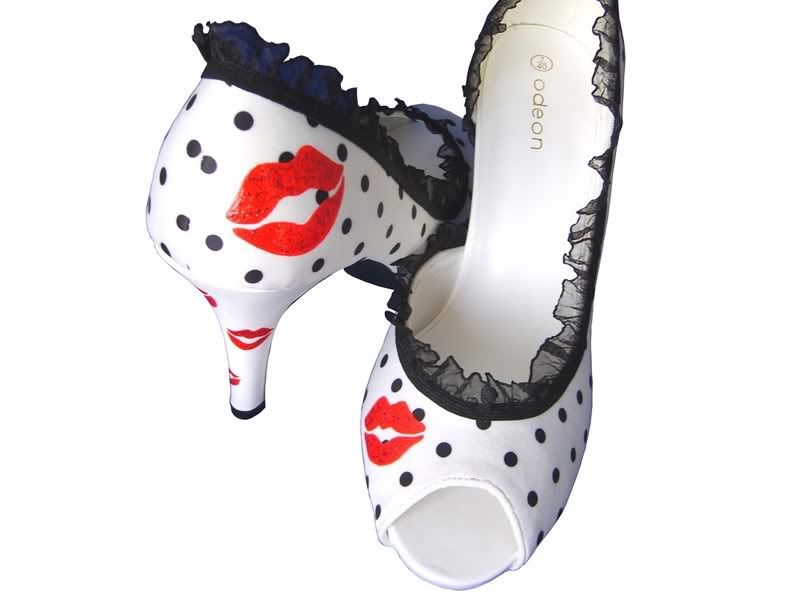 I'm hoping have some more great eye candy with fashion and jewelry tonight during the show.