I haven't had the chance to go out to the thrift stores in a while so I made it out Saturday morning. Here's the loot.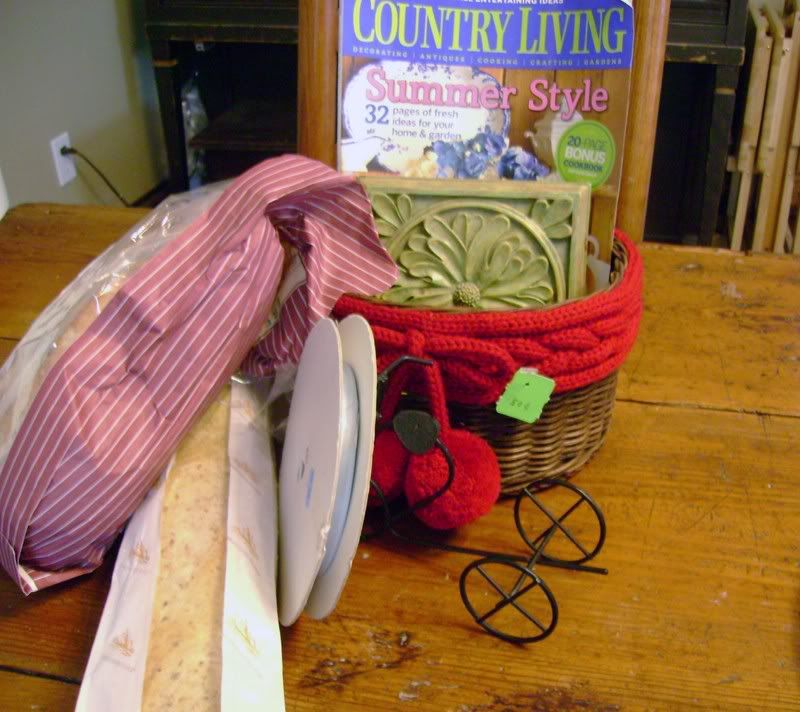 The red basket matches a square one I have that I'll put out at Christmas time. I'm always excited to find issues of Country Living magazine because I still don't have a subscription! (That's just wrong, I know.) There's a spool of light blue ribbon that I'm sure will get lots of use, as I gift wrap all of my jewelry orders that get mailed. There's a little flower plaque in there that just looks cute on the wall in my office. My favorite find though was the little wire bike! Here's a close up.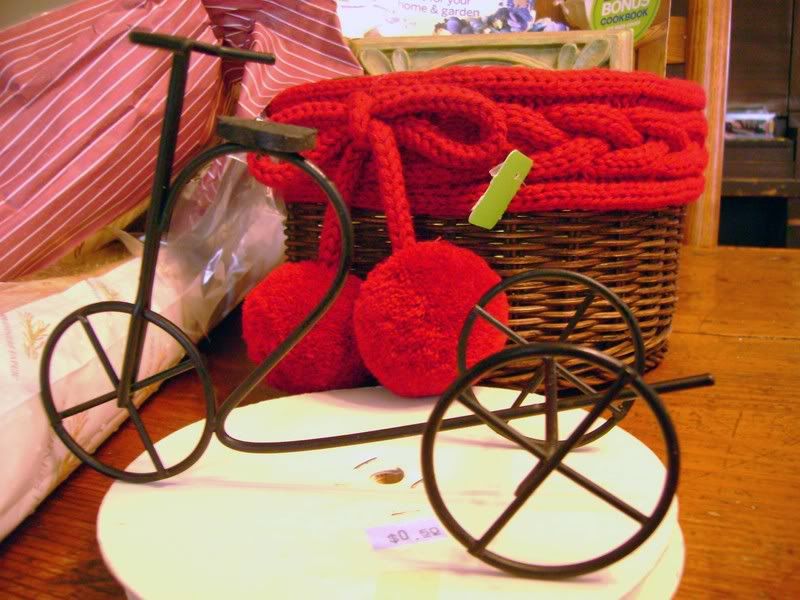 I'm in the process of decorating The Girl's room in a Parisian theme and this was just too cute! It looks perfect sitting on her shelf.
Oh, and I got two loaves of artisan bread also. The grand total? Are you ready?
$.90!!! Yep, 90 cents for all of this! YAY! They were having 75% off all the brick-a-brack. And a local bakery donates the day old bread to the thrift store, who then gives it away for free. They do ask that each family only take two loaves. But the table was LOADED down with bread so I didn't mind taking a couple.
Oh how I love thrifting! It's always such an adventure.
And now on an entirely different note....
Cookies - Good
Beads - Good
Staying in your pajamas all day while enjoying cookies and beads - Priceless!
(I get scolded occasionally for not showing enough kid pictures on here.)