Those who know me know that I love a good bargain! So I was excited when I found this square wreath on sale for 90% off after Christmas. :) You bet I snagged it!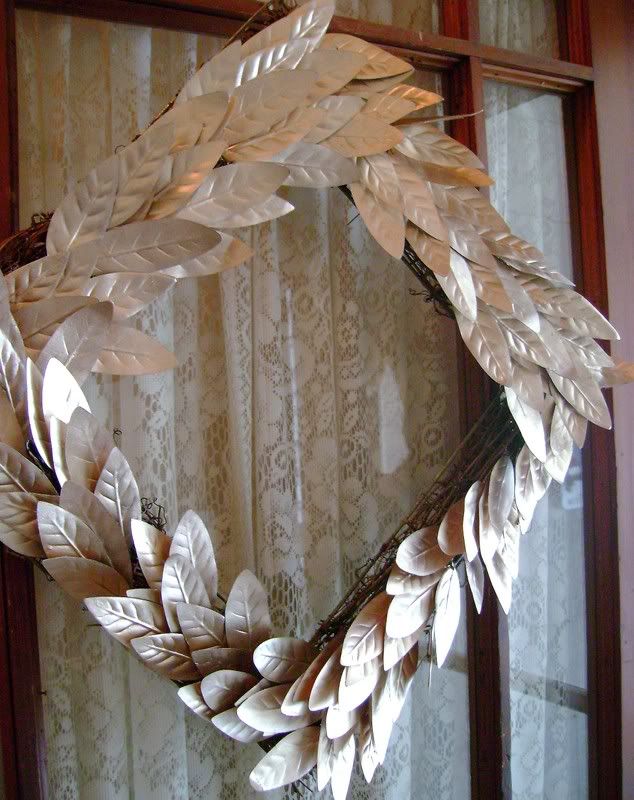 I love the unusual shape, that it's not a traditional round wreath. I love that it doesn't scream "Christmas". And I love that the brushed gold leaves look perfect on our front door! Oh, and most of all I love that it only cost $4.
If you want to see more show and tell items, click the logo above. It's always fun to see what people have to share.