I had to skip last week because I was still down with strep throat but I'm *finally* recovering after my second round of antibiotics.
So this week's show/tell is a simple one. These apothecary jars came from The Man's grandparents a few years ago. The Grandfather was a pharmacist and ran his own drugstore for years and these were in his store. I think they are just really cool and I love the old medicine labels.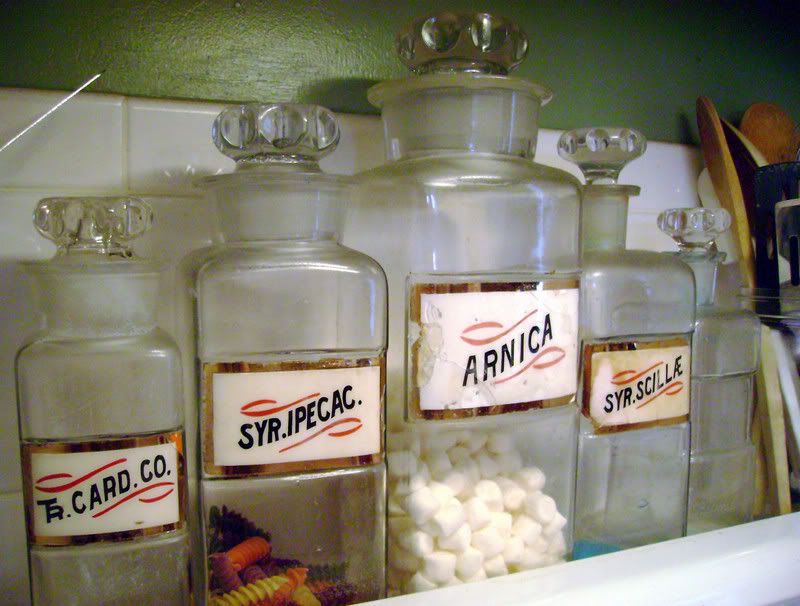 To see more show and tell's just click the logo above.