I think I've mentioned about a thousand and one times now that we're
flipping a house
, right? Well this is one of the rooms in the basement. Beauty, eh?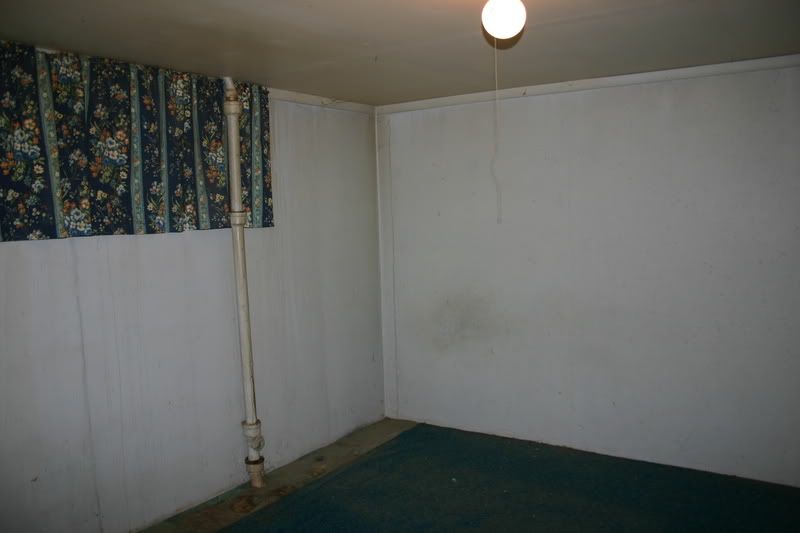 You can't see it well in this picture but there is a hideous blue linoleum on the floor. As I was ripping that up I found that they had lined the floor with newspaper before putting down the linoleum! It's a Wichita Beacon from June 27, 1959. Too cool to not get pictures of, right?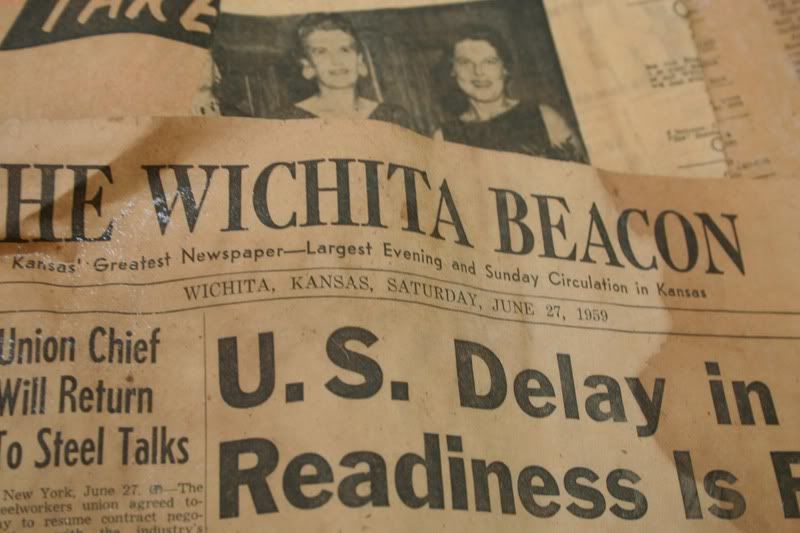 So here's your history lesson for the day. In 1959, house paint could be purchased for $5.89 a gallon.
There were a lot of alcohol ads in the paper.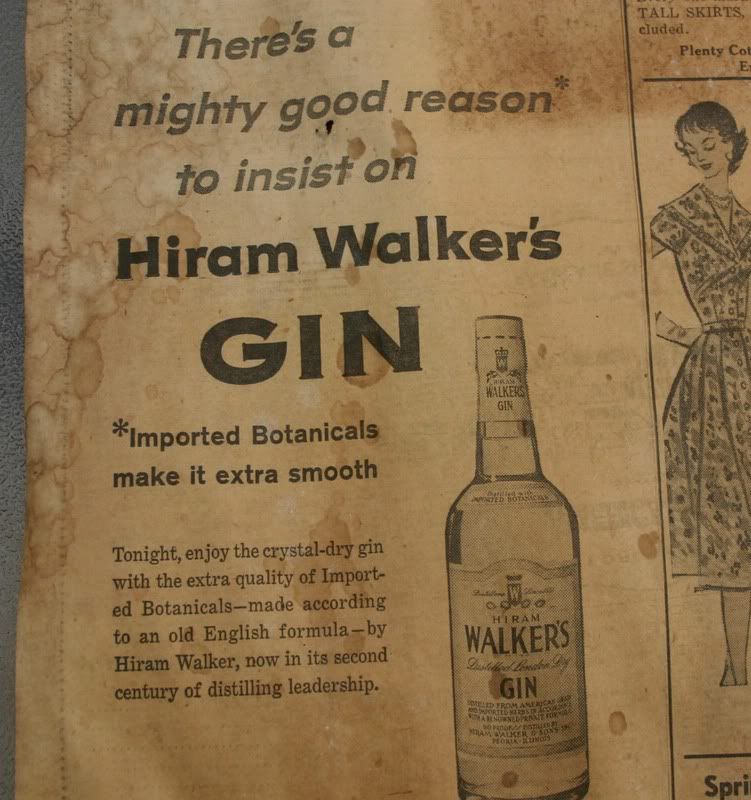 Walt Disney was about to release a new movie.
You could take the Santa Fe railroad for transportation.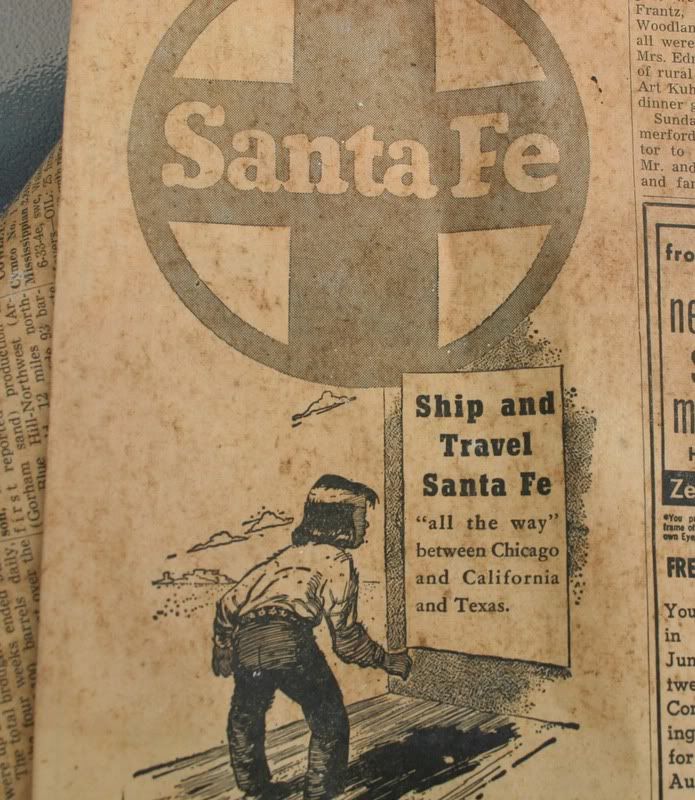 There were more alcohol ads...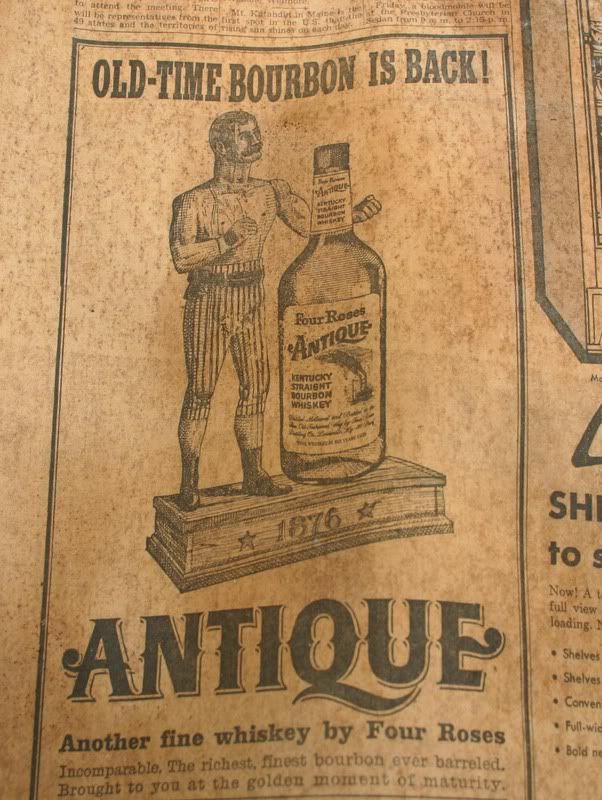 Lysol needed no poison label.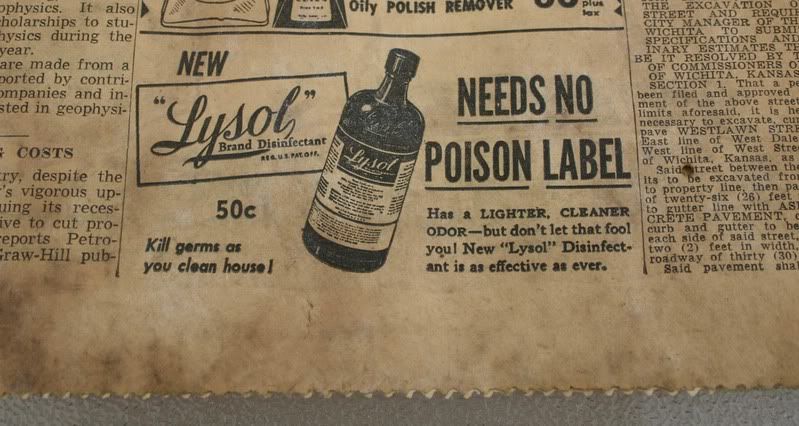 A big star was on his way up in Hollywood.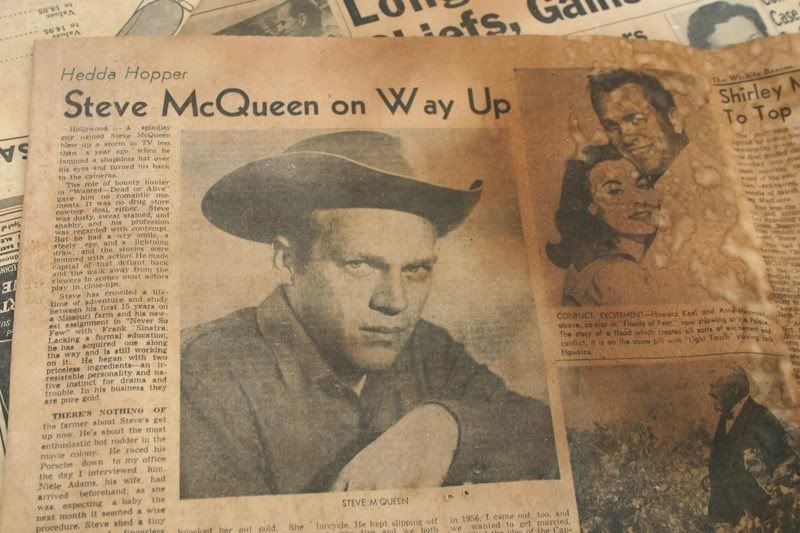 There were more alcohol ads...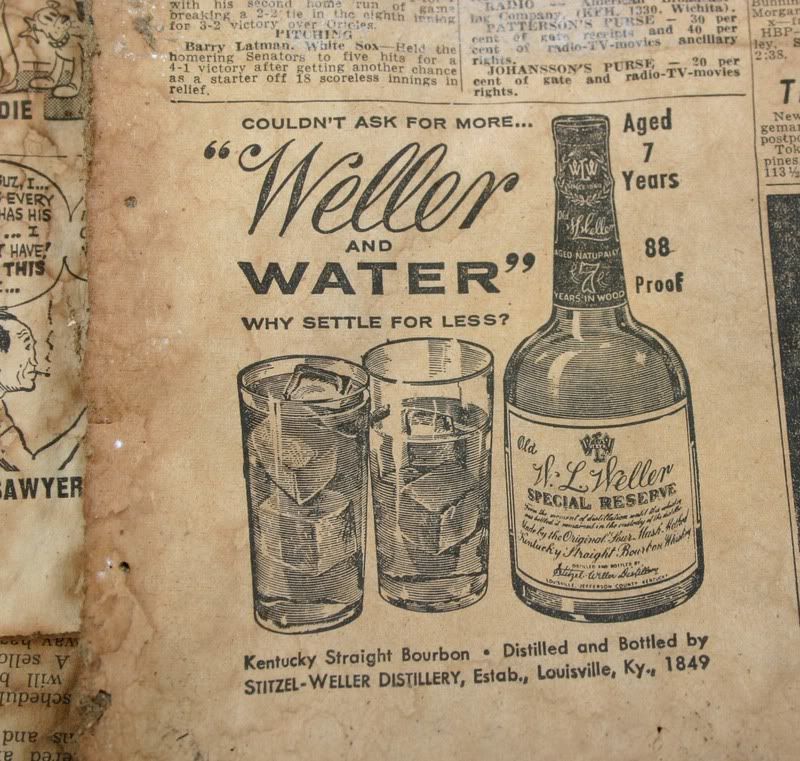 The polio vaccine was found to be safe.
A star became a tv producer.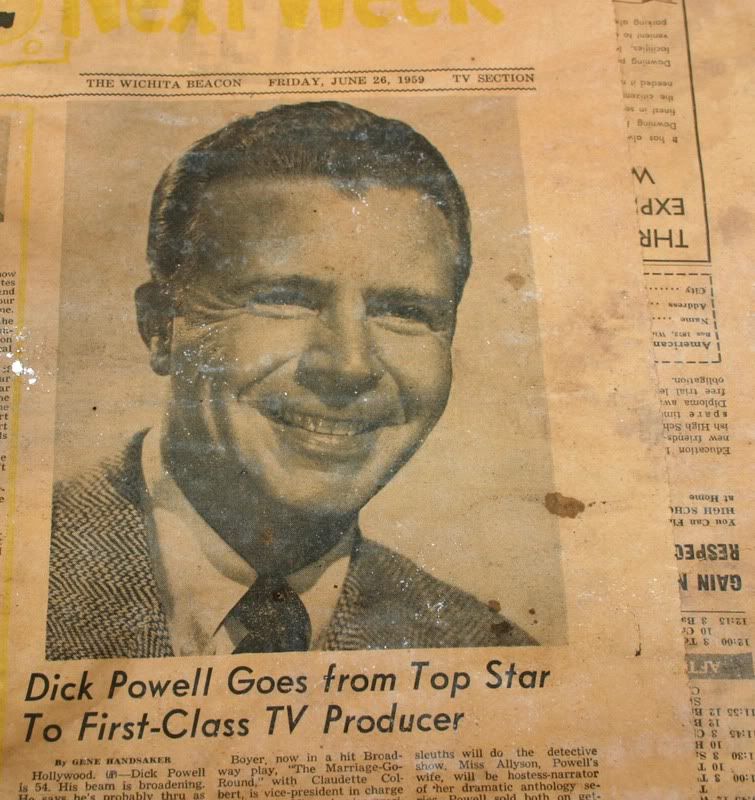 And Jimmy Hoffa was not missing.
Crazy, huh? The papers were all moldy and fragile so I threw them away but if was fun seeing them!