So here are a couple before pictures of our new flip house. This is the living room and dining room. There
was
lovely avacado green swirl carpet and the first thing we did was rip that out. And as we suspected there are gorgeous hard wood floors underneath. Strangely enough, they are just raw wood and don't even have a finish on them! At first I was super excited because I wanted to stain them dark, but as we progressed we found that the wood floors in the 2 bedrooms
are
stained a fairly light color. So we'll just keep it consistant and do a similar color in the living and dining room before we poly it.
This is standing in the front doorway looking into the living room.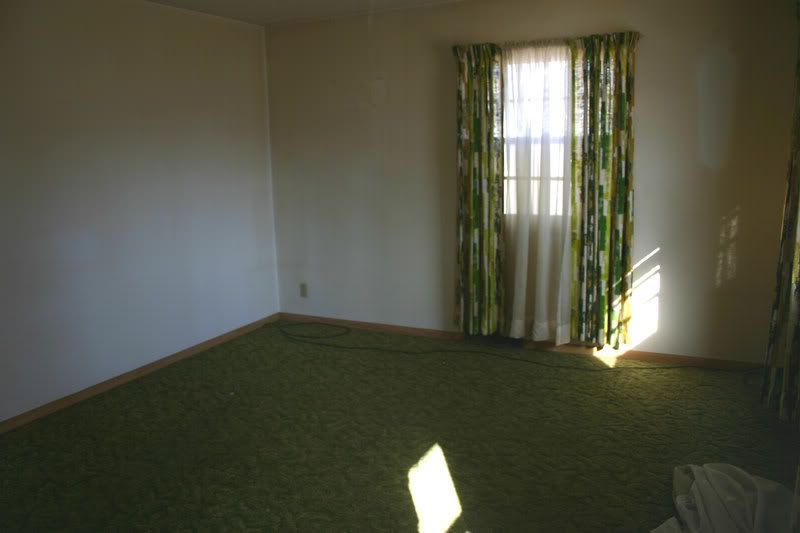 Standing in the living room looking into the dining room. Notice the gorgeous front door - that bad boy will be gone when we're done! :)
And one more shot of the dining room. You can see the kitchen just off of it, and I'll show you more of that later.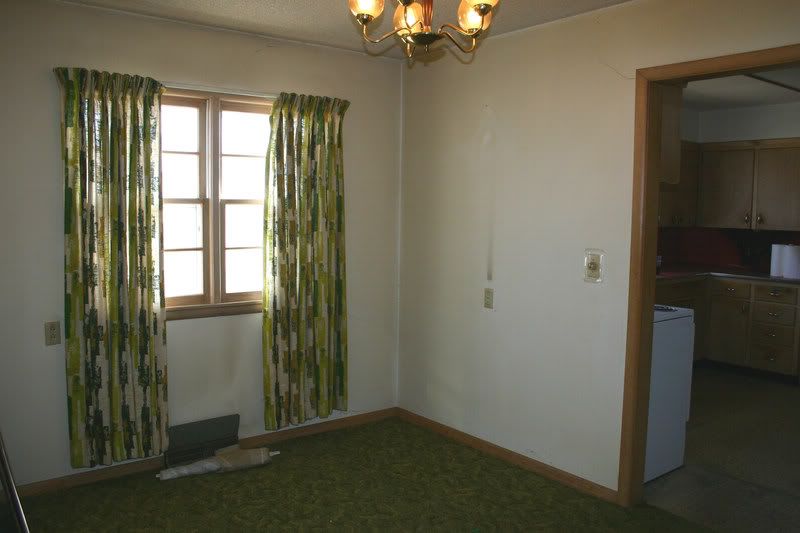 This is what I had in mind for the floors but we'll have to skip that this time and go lighter to match the bedrooms. The hard thing sometimes when flipping is putting aside personal taste and just trying to remember to only do things that will guarantee a return investment!