Who doesn't love a cupcake every now and then? A little bird told me that it's Nikki's birthday today and since she's the biggest cupcake lover I know of, I thought I'd share a few here. She is the fun blogger and designer of
WhiMSy Love
. Oh, and she's been known to wear flowers in her hair and you guys should know that I love hair flowers, so that makes her extra cool.
My all time favorite cupcakes are the ones baked into an ice cream cone! You've had these, right? If not, you really should try them. Stand them up in a muffin tin to bake them.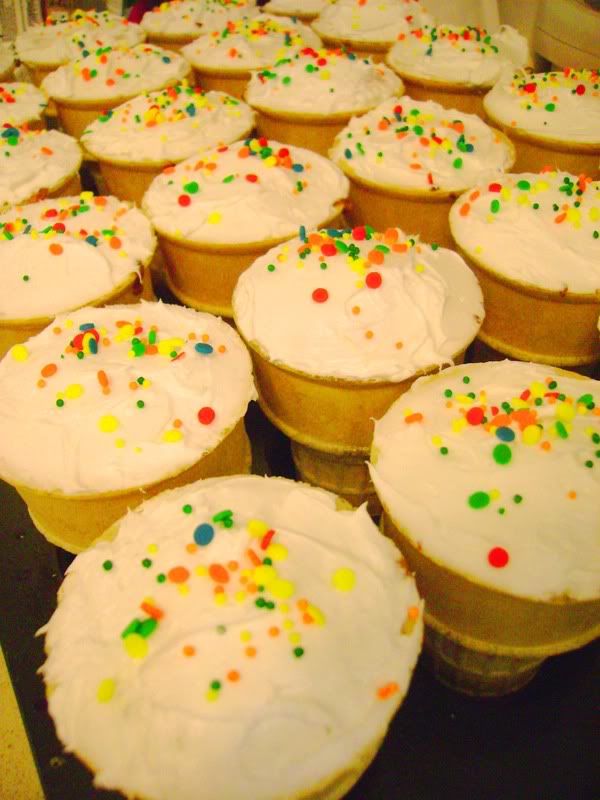 Here are some I made one year for The Girl's birthday when her party was all daisies. I put jelly bean daisies on top because we needed some extra sugar. ;-)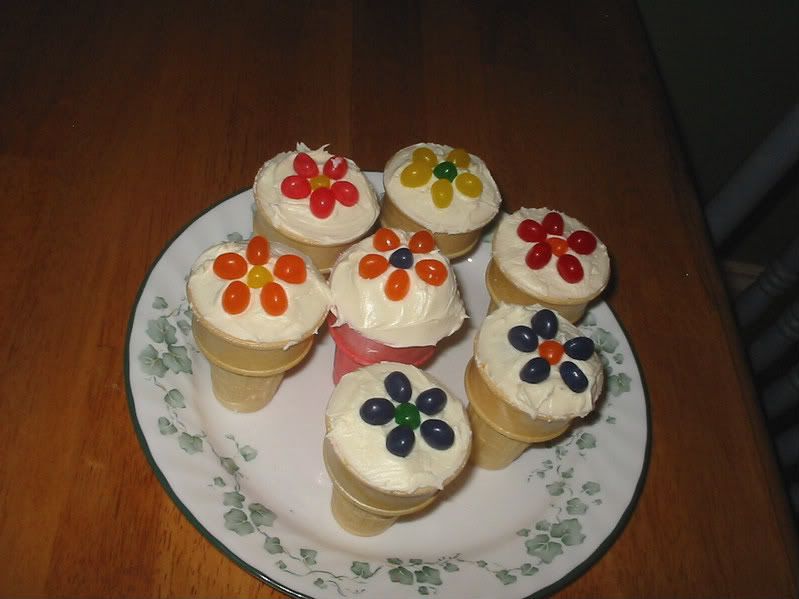 So Happy Birthday Nikki! And if it's not your birthday, there's never a bad day for cupcakes so go ahead and have one or two.