A while back I showed you a few
pictures of our flip house
and promised more but I'm just now getting around to it. In the above link you can see a glimpse of the kitchen. Here I was standing in the doorway between the dining room and the kitchen.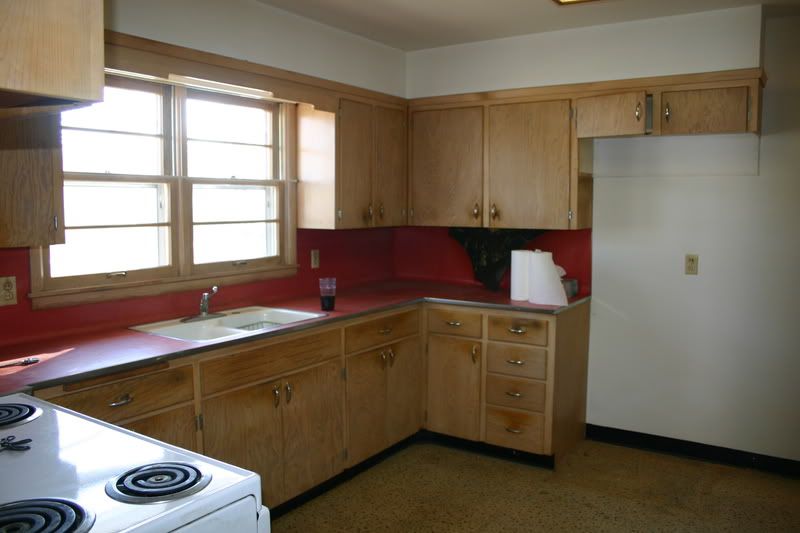 There was some kind of awful red vinyl used for the countertops! It wrapped up the walls in one piece and was just terrible. It was falling off the walls in places - see where you can see black? Yeah, the red stuff was falling off.
Here is the shot looking back toward the other end of the kitchen. (I was standing where the fridge will go.)
We'll be painting the cabinets white, adding a dishwasher, replacing the countertops with something simple, and adding a new backsplash - a beadboard maybe? Something inexpensive but cute. This will not be a high priced home so we have to really keep costs down. For the flooring, I'm thinking I might do a black and white checkerboard. Your thoughts? Would you like or dislike that in a home? And the stove is cute and in great working order, but it will go buh-bye too because it's just too taste specific.