I've always thought old Coke bottles were cool, but when we found these Dr. Pepper bottles buried in our yard recently I was so excited! I am a
complete Dr. Pepper lovah
(the diet kind) so these were just so me.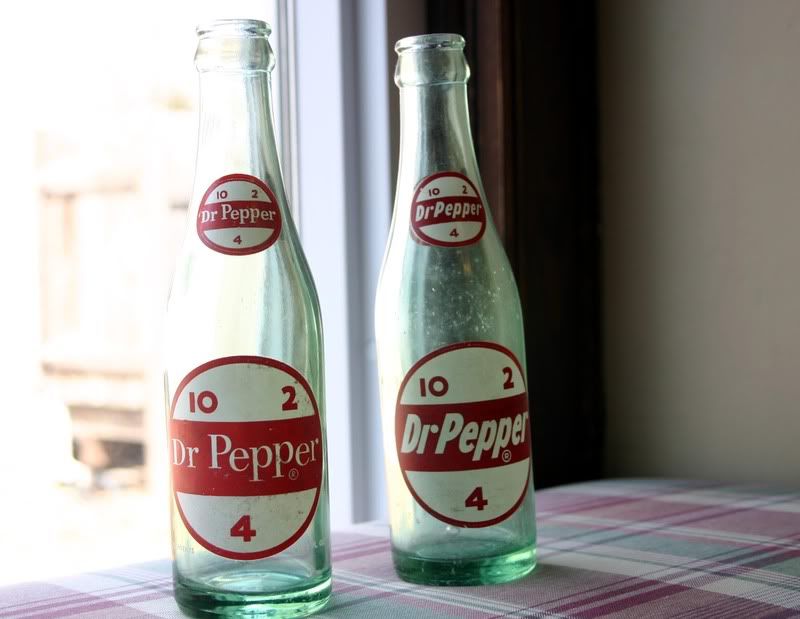 Oh, if you missed my $500 waffle on etsy for April Fool's day I am sorry. Etsy did ask me to remove it. haha! So I happily replaced it with these
Wave earrings
.
Hopefully I'll have more new things listed throughout the weekend! I'm also dying to do a thrift store run so mabye I'll have some great finds to show you soon.
Oh, I forgot to mention that I'm featured today on
capitolagirl.com
! To see it,
click here
.