Let's talk feet for a minute. After a long harsh winter, I have to admit that my feet have been looking downright sad lately. Embarrassing.
I've seen the infomercials for the
PedEgg
and gagged over the disgusting images of people dumping their foot dust out onto a towel. But recently I've seen more and more online chatter about this strange cheese grater for the feet. My sweet friend with impeccable taste,
AngelicaGrace
, even reccomended it.

After learning that they sell them at Walgreen's now, I finally gave in and headed out to get one. Some of you might remember me mentioning here before that I'm a licensed nail tech so I've used just about every foot product I could get my hands on. NOTHING compares to this!! Seriously! This thing rocks!!
My feet are going to be so pretty and smooth again this summer! Bring on the strappy sandals!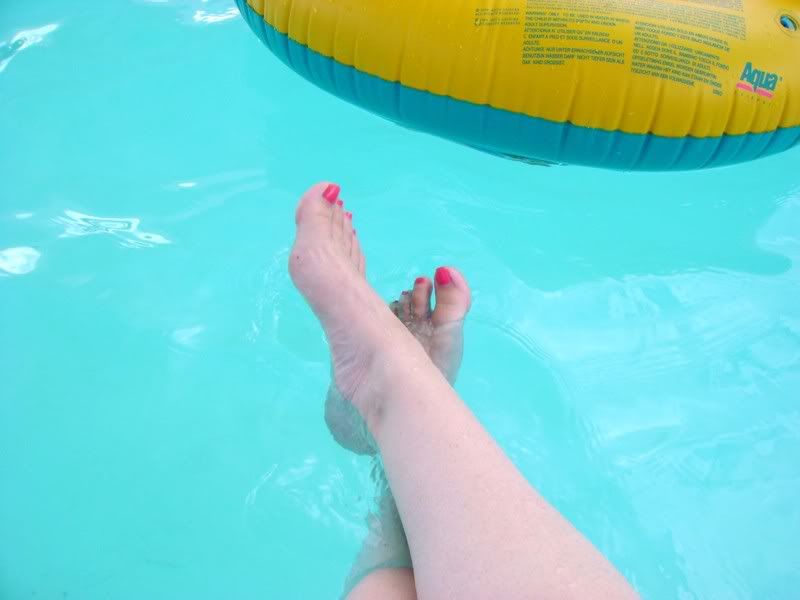 (On a side note, this picture has driven more traffic to this blog than any other... Hmmm, not sure why! I snapped it last summer at the pool.)
So today's Love List feature is the
PedEgg
! Not handmade. Not artisan. Not designer. But stinkin' cool! Love it!