In the ground, of course!
GraceGraphics
has a line of the coolest cards around that are completely recyclable.
Well, isn't all paper recylable silly Beki?
Why yes it is, but not all paper can be buried and then grow a garden! That's right, you plant your card and sit back and watch the wildflowers grow! (Well you might not want to just sit and watch... But check back on it often!)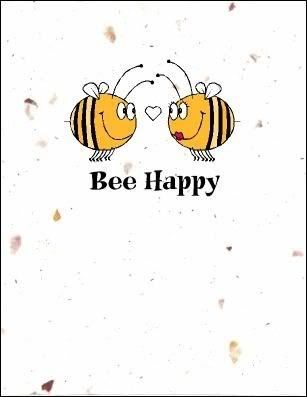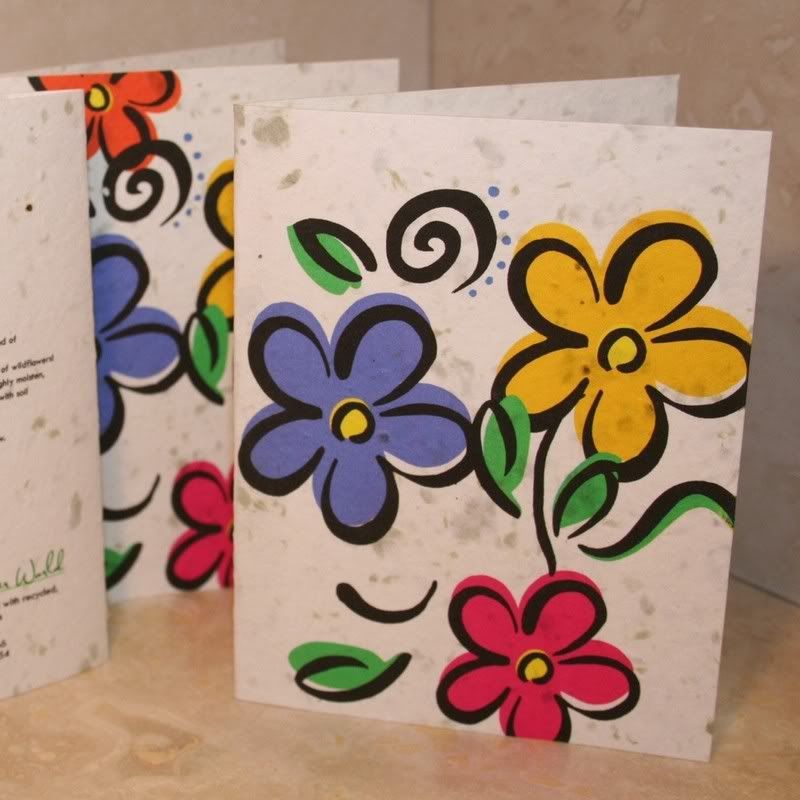 It's flowers and a card all in one. Now, for you all, the best blog readers in all of Blogland,
GraceGraphics
is giving away a stack of 3 cards to one lucky winner!
1.
Click here
.
2. Leave a comment on this post telling us what you think of the shop.
Easy! Winner will be drawn on April 21. (Okay we all know it'll be more like April 22.) If you blog about it and let me know, you'll receive a double entry!
These would make great Mother's day gifts, but you better buy fast! I LOVE these!