Up on the earth they work all day, out in the sun they slave away, darling it's better down where it's wetter under the sea.
For your sea loving girl - A custom Mermaid painting by
beccasophie
. So cute!! Your's will be completely customized to look like your own little mermaid. What little girl wouldn't love that?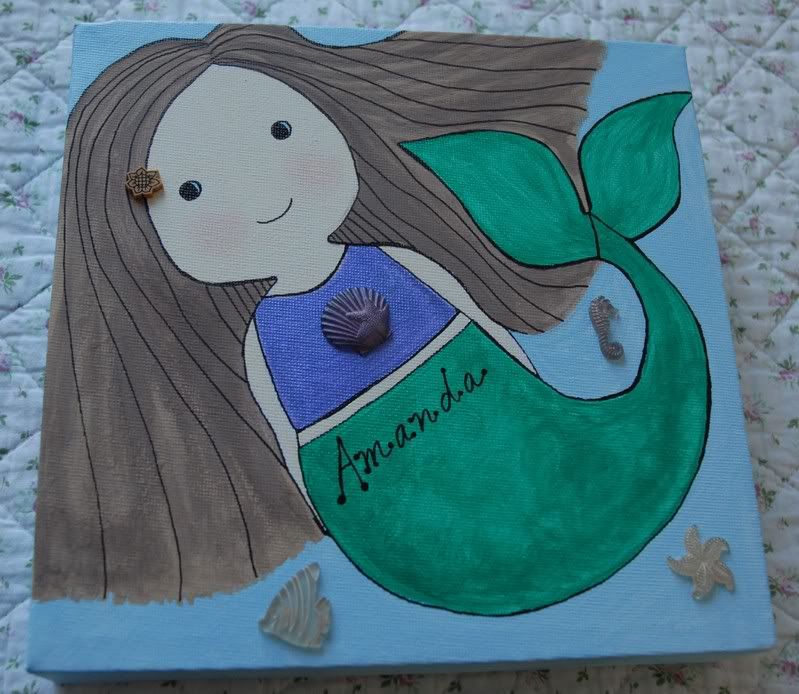 For your sea loving boy - A funky fish by
buttuglee
. (That's right, sound out the name of their shop.) This is so ugly in the cutest kind of way! This one is Carl, but there are other fish in the sea to choose from also.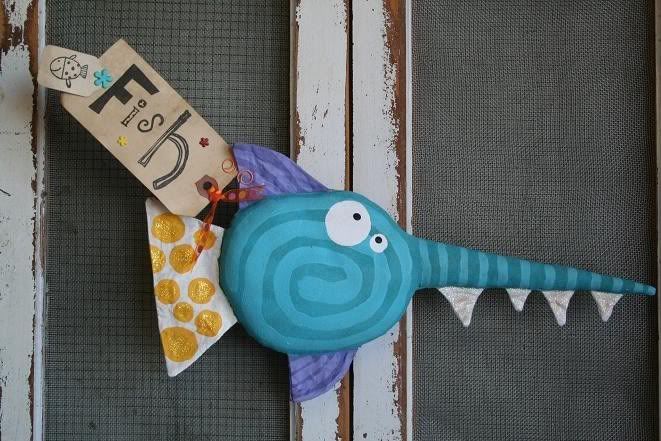 I LOVE these!