One of my new favorite items to buy is handmade soap. And what better place than
etsy
? My kids have been the recipients of quite a few fun new soaps and they suddenly love bath time again!
A few ideas to get your own kids (or yourself) squeaky clean -
Polka Dot party soap by
Naiad
.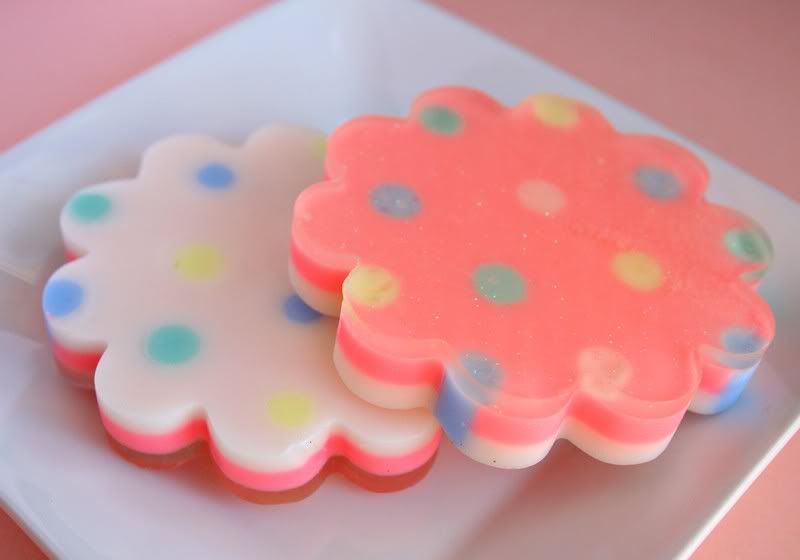 These adorable Sock Monkey Soapsicles by
LoveLee
are so cute they even had
Martha Stewart
talking!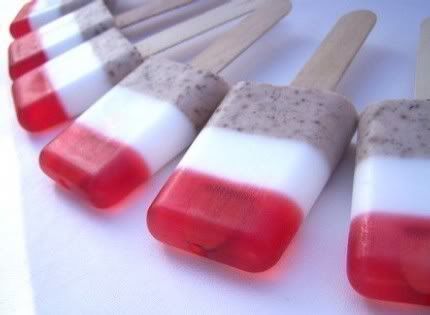 Critter and bug soap like these from
LilyBaySoap
is great for little boys! The Boy in our family had this one and thought it was the coolest thing ever.
Kids of any age would love these tub crayons from
billiessoapandspa
. (YOU could even use it and write a note to your sweetheart on your shower wall!)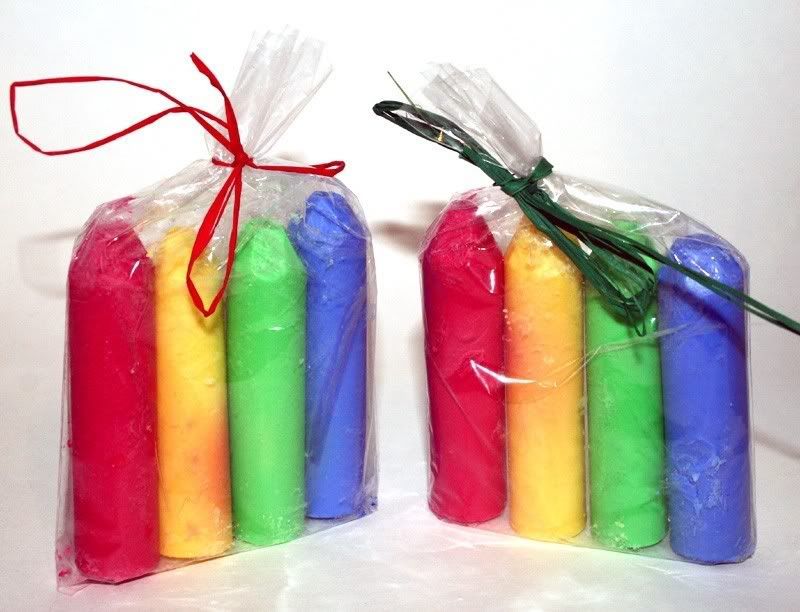 And finally, what kid doesn't need a bar of Monkey Fart soap from
simplepleasuressoaps
? Seriously people, that's funny!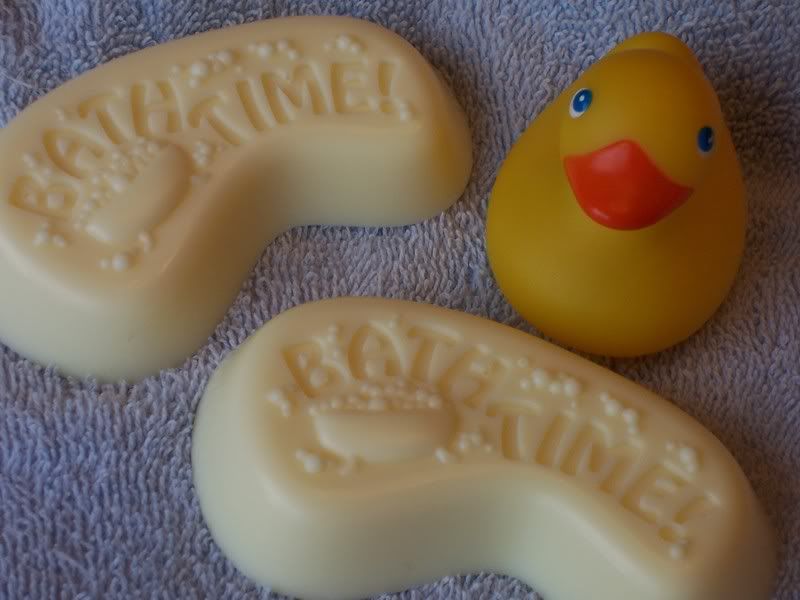 I would guess that there is a soap out there for just about any theme you can imagine.
Golf ball soap
? Yep.
Popcorn soap
? Yep.
Pirate Duck soap
? Mm Hmm.