There is a song by Steven Curtis Chapman that says:
I can see the fingerprints of god
When I look at you
I can see the fingerprints of god
And I know its true
Youre a masterpiece
That all creation quietly applauds
And youre covered with the fingerprints of god
So look around you and see where YOU can see God's fingerprints. Is it in nature? Kids? Animals? Where do you see them?
Here's how to join in.

1. Blog with your interpretation of God's fingerprints. Be sure to link back here so others can find the entire list of participants!
2. After you've posted your blog, sign the Mr. Linky below. Have fun exploring the other links as well!
Please only sign in if you're participating and sharing pics. Hopefully this will make us look at things through fresh eyes throughout the week!
------------------------------
Sadly, Steven Curtis Chapman's family
suffered a tragic loss
this week when their 5 year old daughter, Maria, was accidentally ran over and killed. It was a horrible tragic accident. Maria is the one in her daddy's lap here.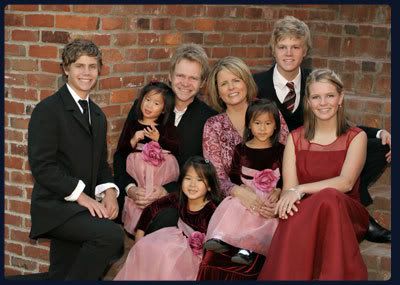 Steven Curtis Chapman has had a big impact on my life. The Man and I have been to see him in concert several times. One of his songs was sung at our wedding. I've seen the passion in his eyes as he talks about his family and the call he and his wife have for adoption.
Only God knows why something like this can happen and only God can see the Chapmans through this, granting them a peace that passes all understanding. This week, I'm reminded of God's fingerprints in his faithful followers.
For sweet little Maria who is now in the arms of Jesus, a hot pink flower like any princess should have.
If you'd like to leave a message of hope or encouragement you can
click here
to see the Chapman's family blog.