These, you might have seen before as I have them listed in my
etsy shop
, but I listed them on ebay today as well.
Baseball hair clippies
Cinderella Bracelet
I've also listed these
Crisp Wave earrings
.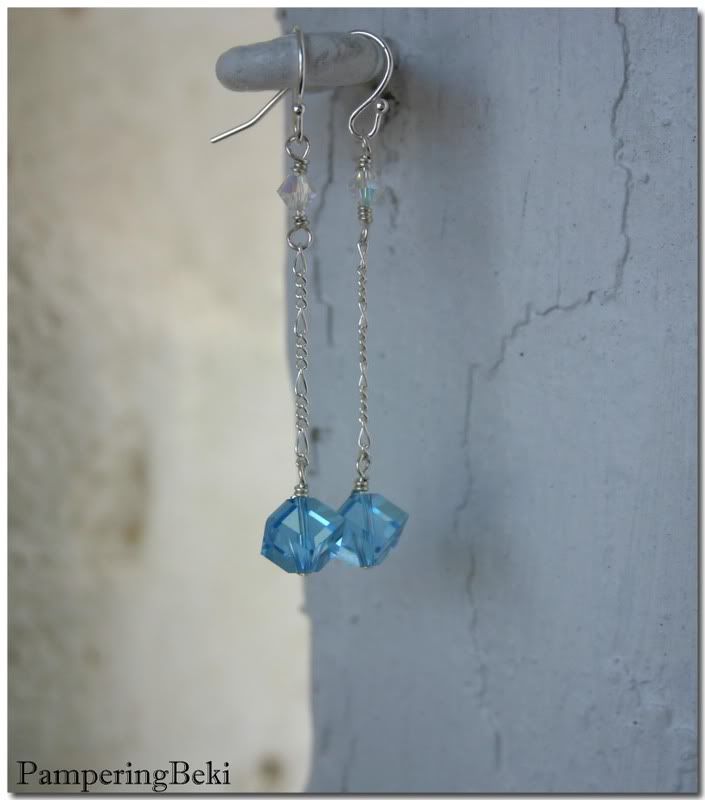 After the huge response I receive when I originally posted pictures of this necklace, I contacted the buyer and she agreed that I could list it again as a custom piece. (Some buyers want their item to be a One of a Kind, and I wouldn't go against those wishes.) So I've listed this Heart Lariat Necklace for sale as well!