It has become tradition that The Man get a photo like this each year for Father's Day. It's kind of fun now to see how the kids have changed from year to year.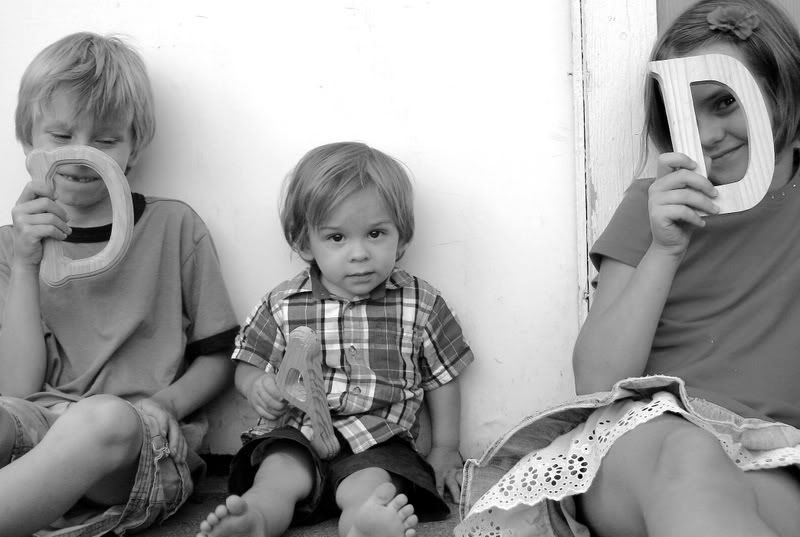 I hope the men in your lives had a wonderful Father's Day and that you expressed to them how blessed you are by them.
Now I'm off the computer for the day because it's storming like mad here and the electricity keeps shutting off. Those clothes I hung out on the line - I'm thinking they're not getting too dry. Haha! Happy Monday!
**I forgot to add that I was featured this weekend on
Woolies
, which is a great blog so go check it out. :)