How we love thee. With the warm breeze, lazy days, barely there clothing, but most of all the citrus. I LOVE citrus, especially lemon.
The Boy and The Girl set up a lemonade stand over the weekend. They have been begging for weeks to do this and the time was finally right.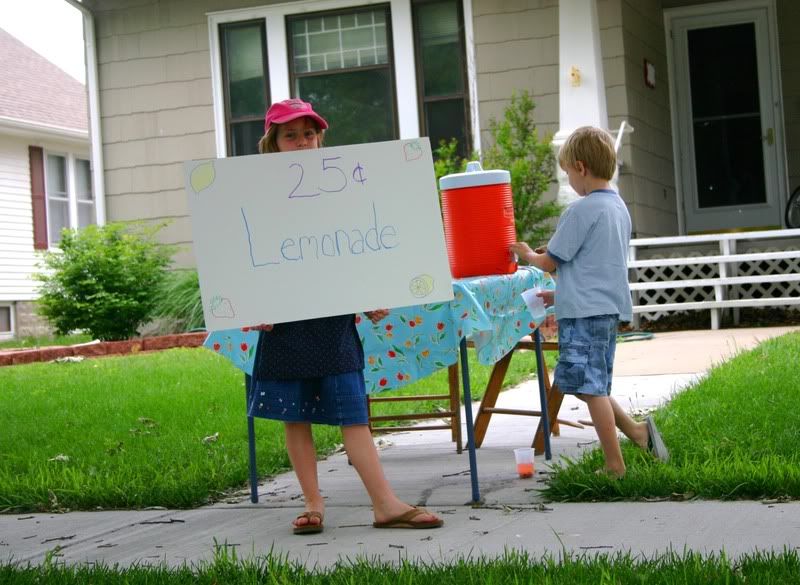 They learned that the lettering on their sign needs to be bolder, and they already increased their price to $.25 a cup over the
$.10 from last year's stand
. On Saturday they made $15.50 and were thrilled!