Flipping houses
is a family affair.
The kids working in the basement. Yes The Baby is playing with a saw, but don't worry it was unplugged. Haha! The child is obsessed with any tool.
The Man -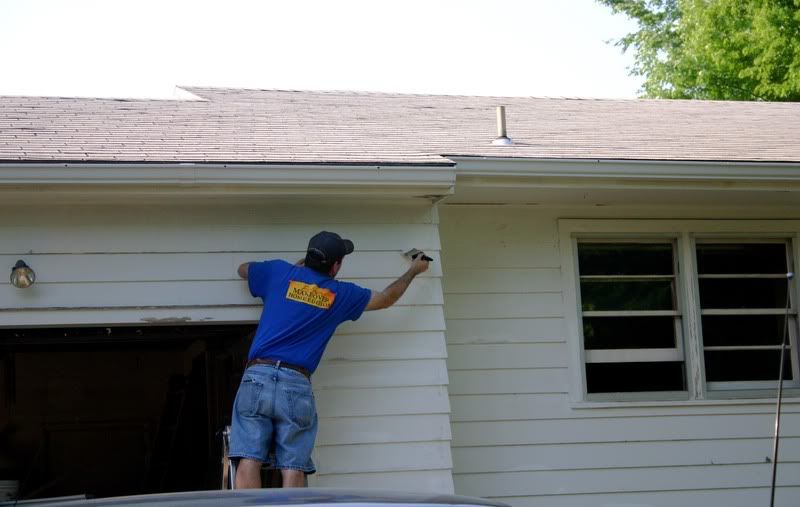 The Boy -
Me, obviously in my best attire -
And proof that I really did work hard, my swollen paint spattered fingers.
Still plugging away at this thing. Hopefully we'll be able to put it up for sale within the next few weeks.