thrifting! A nearby town had a city wide yard sale this weekend so I was up bright and early to go find treasures.
Rustic American Flag - free! (it's big, about 3 feed wide)
I've been on the hunt for over a year for plain white dishes. I didn't care at all what pattern they were, just no color. Amazingly they're much more difficult to find than I ever imagined they would be! Until now. YAY! It's almost a complete set with 13-15 of each item. - $6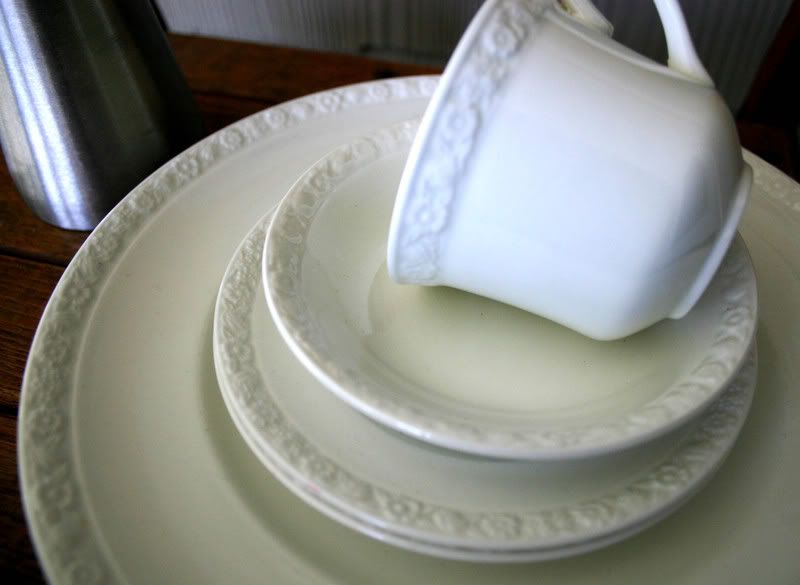 (after I got them home I finally looked at the back and it looks like they're Hedge Rose pattern from Wedgewood & Co. That doesn't mean anything to me, but I know nothing about dishes either. Except that I like white ones.)
Stainless soap dispenser - $.50
Polka dot bowl and teal apron. I had a moment where I was sure I'd turn into Donna Reed if I owned these and so I immediately snatched them up! - $.25 each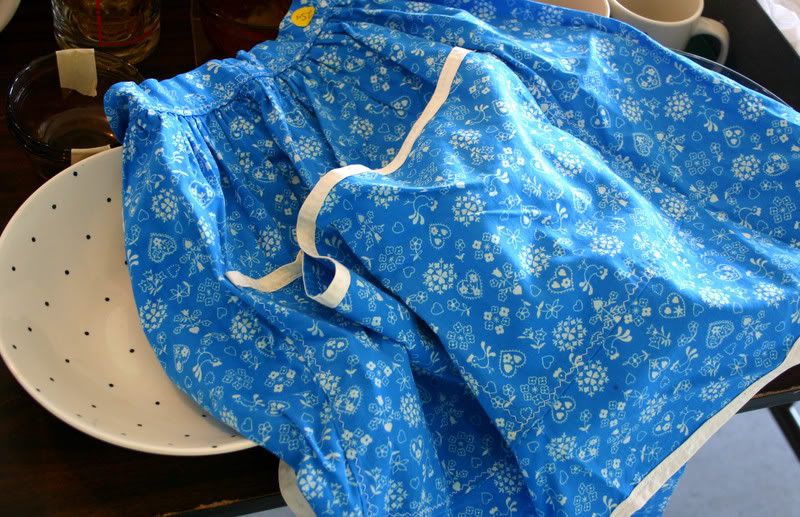 What I didn't get - these golf clubs, but they were sure getting a lot of attention from shoppers!
And this vase. I really loved it, but I don't have a speck of red in my entire home so I would have nowhere to put it. But it is so cute, isn't it?! It was $3.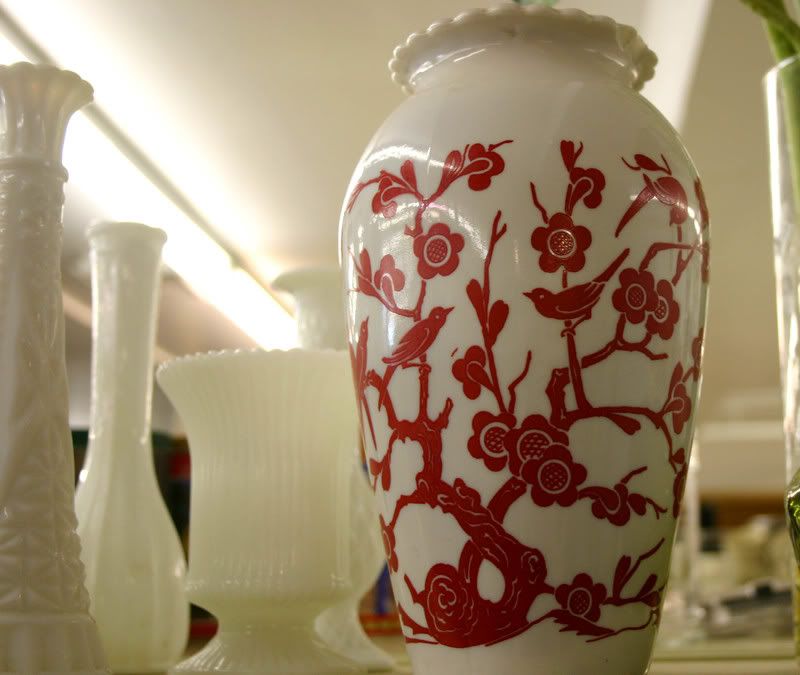 This is what the streets looked like at 7:30am - just flooded with cars and people everywhere.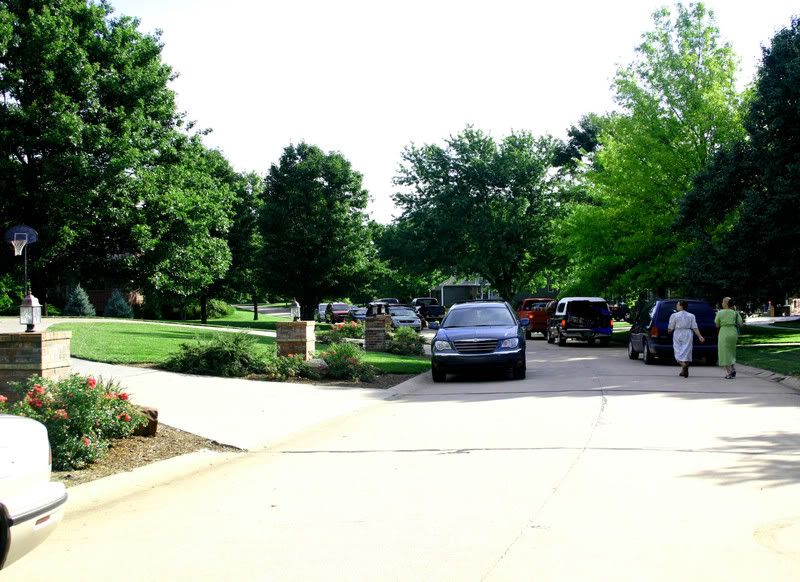 I ended up with 3 hours of blissful thrift shopping all by myself and I couldn't have been happier.
**Now it's 2009 and I'm ashamed to admit that I haven't been out thrifting yet this year. I miss it! We've just been too busy. So I'm linking to this post from 2008 for Rhoda's
Thrifty Treasures
party.