Vacation! (No, I don't know when I'll stop using the word "summer" in the titles. It could be fall. I'm having fun with it.) The Baby had his bag
packed
empty and ready to go the other day and headed down the street, destination unknown. But he was on a mission.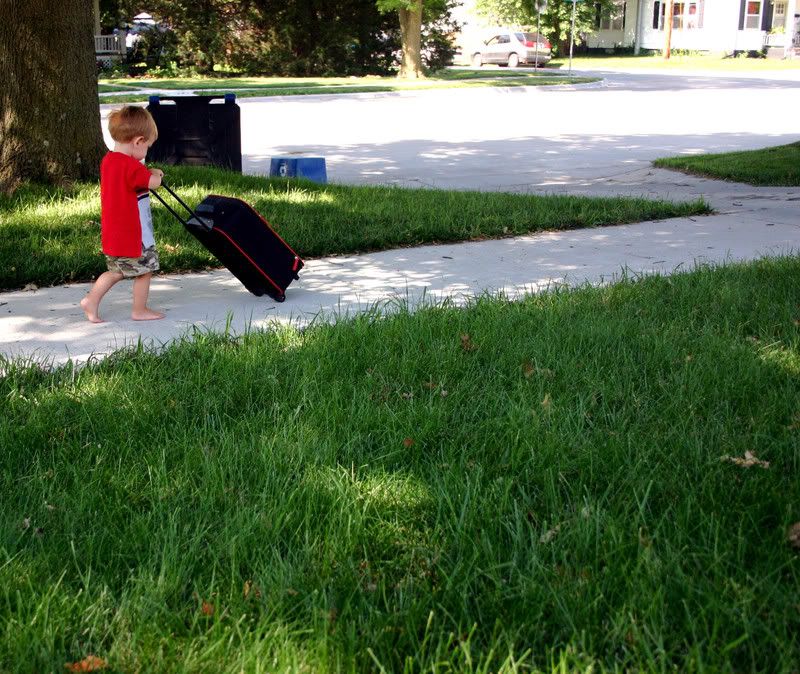 Wet tshirt shot here is just a bonus.
It's only like, the coolest suitcase ever. And when it's empty it's quite easy to lift.
And with that, we're outta here! See y'all in a week or two!