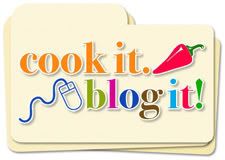 SuperMom Patty at ModKid
is hosting a Cook It, Blog It series. I've made several new recipes and even taken pictures but I'm ashamed to admit that I haven't had a chance to blog any of them! So I'm sharing with you my daily fix.
2 teaspoons instant coffee (I KNOW! Don't hate me. It's what I use in the summer)
5 teaspoons powdered milk
1 package sweetener (again, don't hate me if you're a real sugar girl)
5 teaspoons flavored creamer (I'm currently using Chocolate Caramel - YUM!!)
Add in water in a BIG ol' glass, then ice it down and pop in a straw.
It's completely delicious, and my caffeine jolt to get me through the morning. (I didn't even take my own picture... I'm so bad!!)
Another
SuperMom Dana at Old Red Barn Co.
is giving away a riduculously gorgeous made with
Sandi Henderson's
fabrics.
Click here
to enter.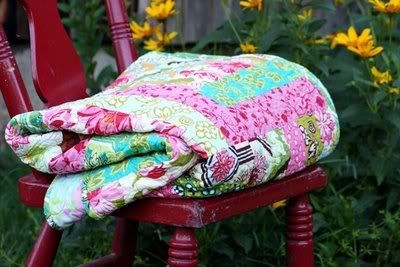 And I have a new giveaway coming soon from another wonderful designer so stick around!