Every year in the fall I have big plans to do all sorts of holiday crafts with my kids. Every year I get too overwhelmed to do them. And every year I get sad and feel like a bad mom.
I have two kids with December birthdays (in addition to the regular craziness of the Holidays) and it's a little overwhelming. Until now!
This year I thought if I started on my Christmas things in the middle of the year, I just might have them done in time. Don't laugh. It also serves as a great summer project to keep kids busy for several hours. You can't argue with that!
Handmade Holiday Fabric
(it will be cut into strips and tied onto presents, probably wrapped in white or kraft paper)
Supplies -
Several yards of muslin or other inexpensive fabric
Craft paint in holiday colors (we picked moss green and shimmery red)
foam brushes
I mixed the paint with water in paper cups, just enough to thin it out.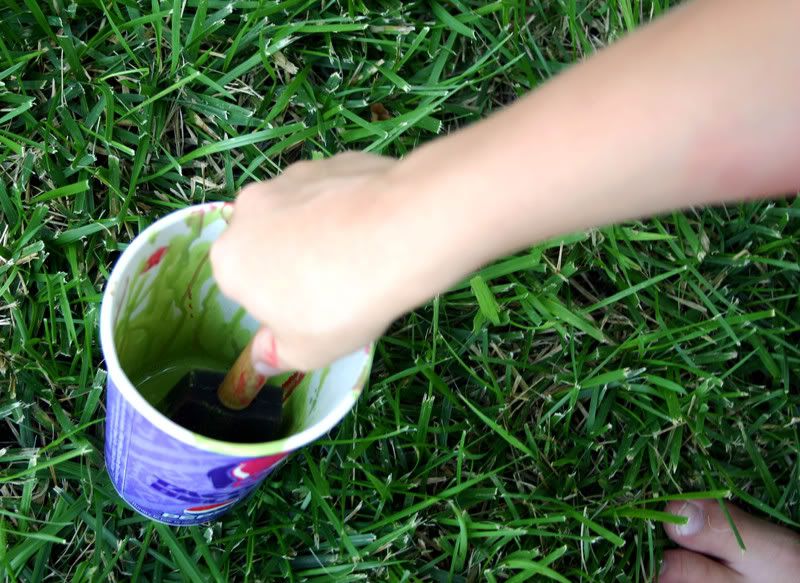 Put The Man's old tees on the kids to keep them fairly clean. (See the present there? The Girl wanted to make sure you saw it.)
One of them didn't stay clothed. Or clean.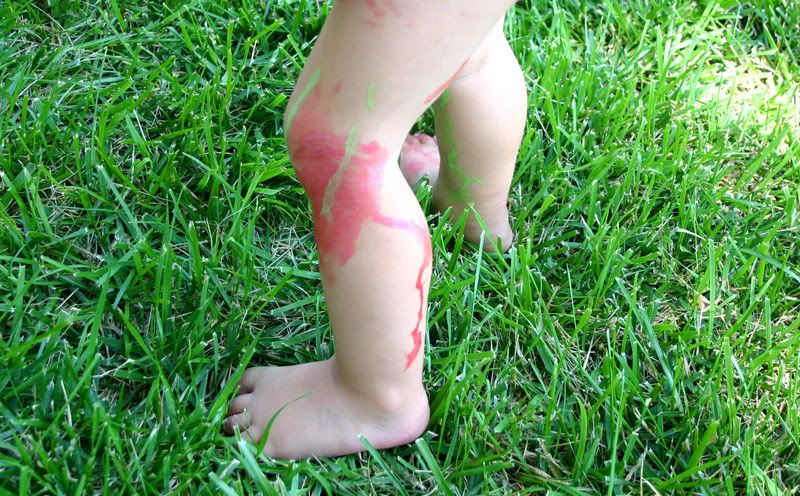 There's a red Christmas tree there. The Boy wanted to be sure that was seen.
Here is the end result drying on the clothesline.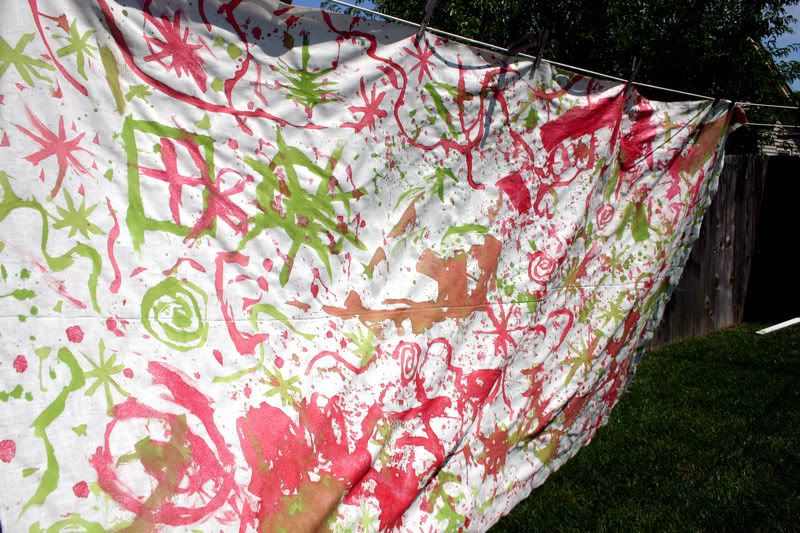 Relatives, if you're reading you still have to act surprised at Christmas time when you receive a gift with a handmade fabric bow. K?