You know those days (weeks!) where you feel like you're being pulled in at least 37 different directions? That's me this week.
So here is my random-ness post.
The Big Kids are now enrolled for the next school year which starts less than a month from now!
Flip house
has made huge progress lately and we *think* we might have buyers, even though it isn't finished yet.
Vacation Bible School starts tonight and I'm truly amazed at how much time and effort goes into planning one of these things. God bless all of you who have done it! I'm working it every day this week.
The Baby pottied in the potty chair the day I bought it and pulled it out of the package. !!!
I listed these earrings on etsy the other day but didn't get a chance to share them here.
Pure Midnight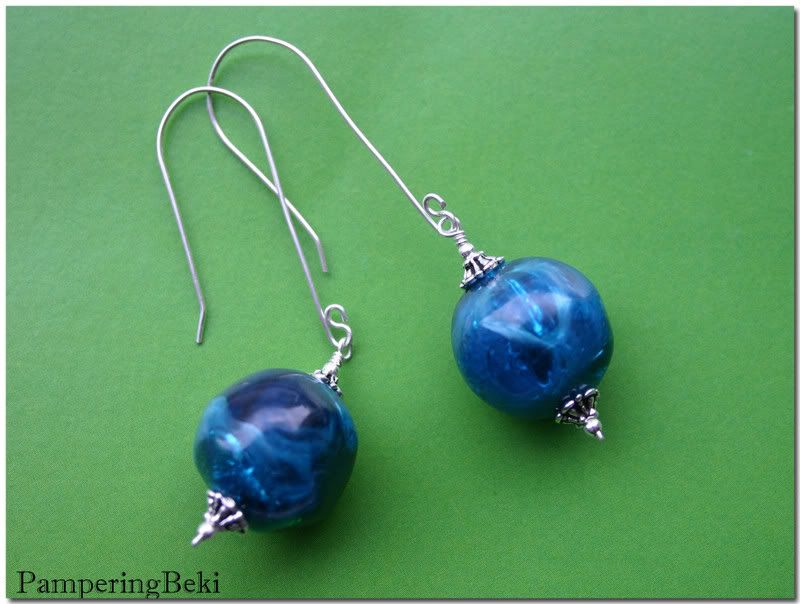 This week I'll have been happily married for 10 years. It feels good to say that.
I think I'll live on Diet Dr. Pepper and iced coffee all week.